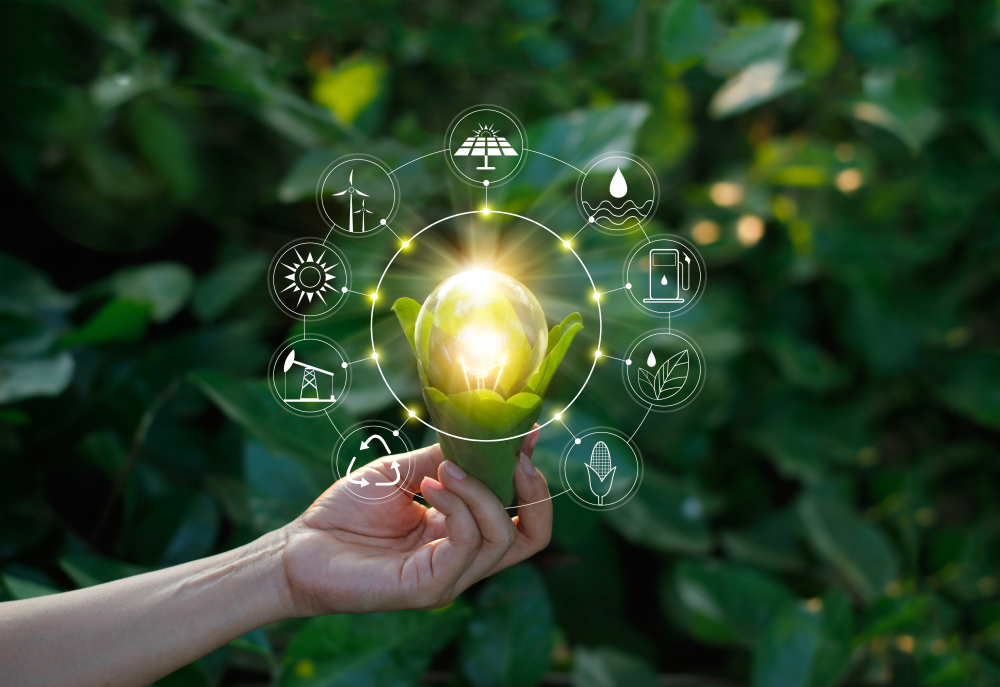 What Is a Sustainable Energy Strategy and Who Benefits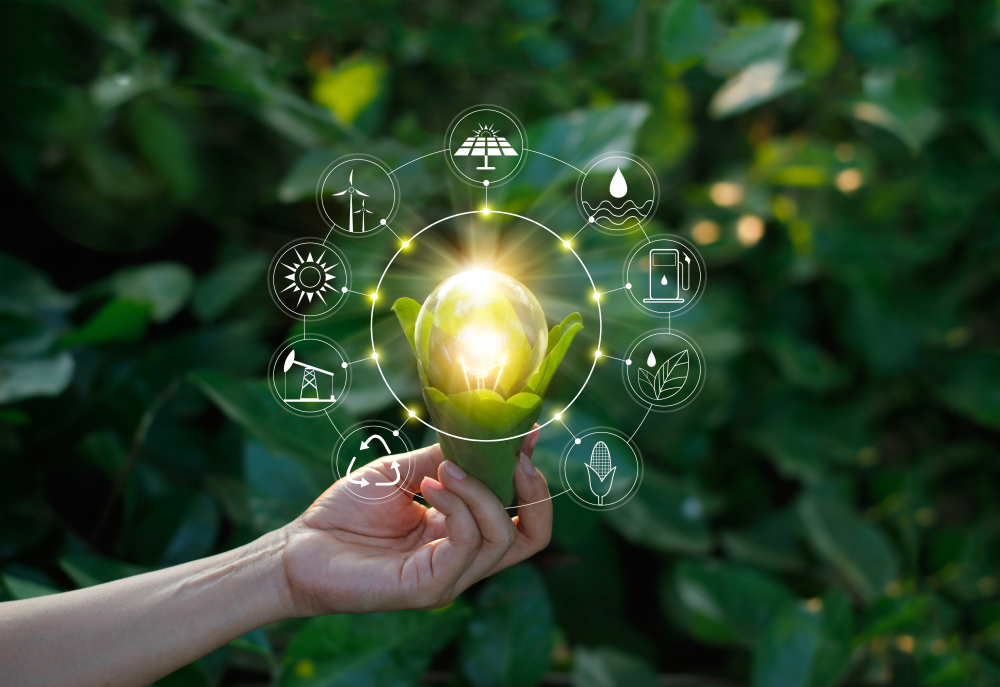 In late January, the leaders of the largest multinational companies in the world  gathered in Davos, Switzerland and online for the 2021 World Economic Forum, a meeting aptly called "The Great Reset." They weren't there to ski. They were there to discuss the need for businesses to step up their sustainable energy  (plus other) initiatives and the importance of reporting back to investors, customers, and other stakeholders on their environmental impact.
It was, as you might guess, a deep discussion.
Among other things, forum attendees prioritized the need to reduce greenhouse gas emissions. The rubber met the road when 60 global companies, companies like IBM, Mastercard, Sony and Unilever, pledged to make non-financial reporting around their environmental efforts as important and rigorous as their financial reporting. The ultimate goal is to meet net carbon neutrality goals by 2035 and in so doing, set the standard for others around the world to follow.
So why is a solar energy solutions company writing about something as esoteric as "The Great Reset" of multinational companies and their environmental priorities? Truth be told, Solential Energy has been busy advocating for and advancing our own reset of the energy industry—from carbon—based fossil fuels to renewable solar energy – across the Midwest for more than a decade. With each commercial solar system we install in a school, wastewater treatment facility, business, farm, and correctional facilities, we're helping customers reduce greenhouse gas emissions and achieve a host of other benefits. We think it's pretty cool that IBM, Mastercard, Sony, Unilever, and 56 other corporate CEOs are following our lead and making sustainable energy strategies an official part of their businesses.
So what exactly is a sustainable energy strategy?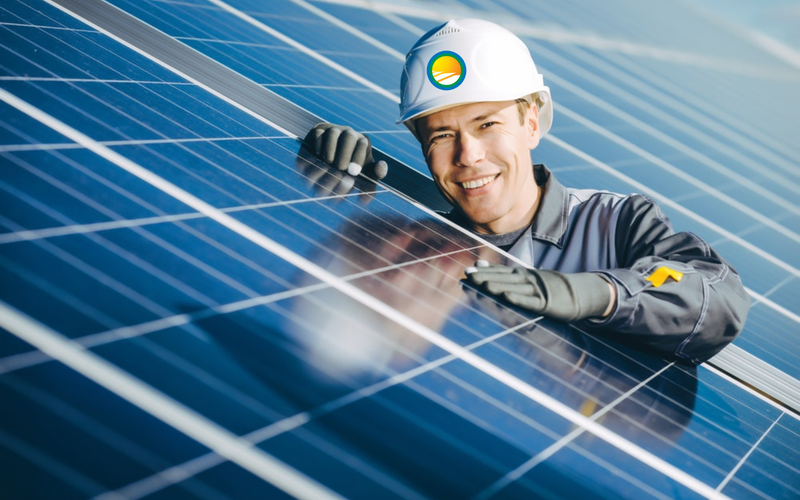 A sustainable energy strategy is an action plan with measurable milestones that combines energy efficiency, energy conservation, and ideally, the replacement of fossil fuels with renewable energy sources such as solar or wind generated energy. Such strategies aren't just for large global companies. Any entity, whether government, nonprofit or business, as well as we as individuals, benefit greatly from:
Reduced environmental impact. Having an actionable plan is the only way to achieve net carbon neutrality in the coming decade(s). A sustainable energy strategy clearly defines the steps the organization will take and the impact implementing each step will have. For example, if converting to solar energy removes 200 metric tons of carbon annually, that is a measurable and highly positive impact.
Reduced energy consumption. Many of us would be surprised at how inefficient our current energy systems are. Technology for lighting, heating and air conditioning (HVAC), windows and doors, and building automation and controls have made significant advancements that enable huge reductions in energy consumption. Taking advantage of this technology requires a commitment to upgrading current systems and an implementation plan.
Reduced energy costs. Energy is not cheap and fossil fuel costs are likely to increase dramatically. Moving to a renewable energy source such as solar can cut monthly energy costs by 50% or more. A dramatic reduction of an operating expense like energy enables municipalities, schools, wastewater treatment facilities and other government entities to hold the line on fees, rates, and taxes AND put the savings to use in other critical areas. Likewise, businesses become more competitive when overhead costs are lower.
Healthier indoor environments. New energy efficient technologies are also available for indoor environmental quality. A concerted effort to update HVAC systems or add air filtration systems combine to make workplaces, schools, and government spaces healthier, safer, more comfortable and energy efficient.
Healthier communities. Reducing reliance on fossil fuels and implementing new energy-saving technologies has a net effect on air quality and the environment at large. Better air quality can help reduce asthma and other lung diseases as well as contribute to overall quality of life.
A sustainable energy strategy makes sense. What next?
For more than a decade, Solential has worked with customers across the Midwest and the Caribbean on designing, installing, and maintaining commercial solar arrays and battery storage. Now, we're taking our efforts a step further, partnering with Trane Technologies to help communities, schools, businesses, and organizations across Indiana and portions of the Midwest develop and implement their own groundbreaking sustainable energy strategies.
Our sustainable energy strategies are always customized to the customer. There are three steps we follow to get started:
Initial conversation to discuss your current energy challenges and sustainability goals. This conversation can be done virtually via video conference or in person following mask and social distancing guidelines.
Energy audit of your building or facility conducted by the Solential/ Trane Technologies team of experts to evaluate the exterior and interior of the building, the HVAC system, current control systems, feasibility of an on-site solar array. The audit also includes a review of your energy usage history, projected usage, costs, and other data points.
Recommendations are provided based on the findings of the energy audit and opportunities directly tied to the core of a sustainable energy strategy: energy efficiency, energy conservation and transition to renewable energy (solar). This includes the potential impacts of implementing the strategy in terms of environmental impact, cost savings, a healthier interior environment, and more. This serves as the basis of the sustainable energy strategy.
Ready to reset your approach to energy? We'll continue to share helpful information on reaching net carbon neutral goals, energy efficiency and cost savings goals, as well as highlight some exciting stories on customers like the Jasper County Jail in northwestern Indiana that recently went through an entire sustainable energy makeover. Definitely watch this space for more. I would also invite you to connect with me, Corey Miller, who leads up Solential's sustainable energy solutions team. Feel free to text or call me at 317-627-4530 or cmiller@solential.com.