We Are on a Mission
To build a brighter and better future for communities through thoughtful, innovative energy solutions that leverage solar PV, energy storage, microgrids, and other emerging technologies.

Our Story
Solential Energy was founded in 2009 to provide solar energy solutions to commercial customers. Within a year, we were installing solar arrays in the Caribbean alongside the National Guard. By the end of our first decade, we had designed and built more than eight megawatts of solar across the Midwest for businesses, regional electrical cooperatives and schools.
Our second decade has brought new verticals: agriculture, correctional facilities, water and wastewater treatment plants, and other municipal entities. These new industries, along with America's transition to renewable energy, have sharpened our approach. We are more strategic, holistic and collaborative, working with customers and partners such as energy services companies and engineering firms to address industry‐specific emerging and long‐term energy needs that address efficiency, affordability, resiliency, and sustainability.
We embrace innovation. We were among the first to launch a Cloud‐based app that enables 24/7 remote monitoring of solar array performance. We were the first to use solar to power an American feed and grain mill. Today, we are among the first to bring floatovoltaics—floating solar arrays—to water and wastewater treatment facilities in the Midwest. Soon we will be implementing microgrids for municipal customers seeking resiliency and to hold the line on utility rates.
While America's energy system faces turbulence, Solential is well anchored. Share a conversation with us and let's explore the possibilities of powering your life.
SOLENTIAL WAS FOUNDED
Renewable Energy = The Future
Dave Burns and Jim Shaw co-founded a commercial solar solutions company in Carmel, Indiana.
SOLENTIAL IN THE CARIBBEAN
Powering the Islands with Solar
Partnered with the National Guard to build solar arrays in the Caribbean.
SOLVIEW: REALTIME MONITORING
Remote Monitoring + Managing
Developed Solview, an in-house solar array monitoring software + asset management system.
SCALING THE COMPANY
Growing in Size + Scope
Awarded our first 2MW project, 3 community solar projects in 3 states for Wabash Power Alliance.
COMMUNITY SOLAR EXPANSION
Rural Electric Cooperatives
Awarded 3 additional community solar projects by Wabash Power Alliance to support rural electric co-ops.
CORRECTIONAL FACILITY
Comprehensive Energy Overhaul
Secured contract from Jasper County, Indiana, to upgrade its jail to include solar, HVAC, building envelope, and systems.
LARGEST PROJECT TO DATE
Hendricks Power Authority
Awarded 7MW C&B Graham Solar Project to bring affordable solar power to 35,000 co-op members in Hendricks County.
AG INDUSTRY FIRST
First U.S Solar-Powered feed mill
Commissioned 3.06MW array to reduce soaring energy costs for top pork producer, The Maschhoffs.
PLOWING NEW GROUND
Municipal Microgrid + Floatovoltaics
Soon to be announced comprehensive smart energy project for major Midwestern city.

Meet Our Team
Solential's team is made up of solar, energy systems, and engineering industry veterans plus a new generation of passionate, hands-on professionals who share a desire to power life in ways that are renewable, affordable, resilient, and sustainable.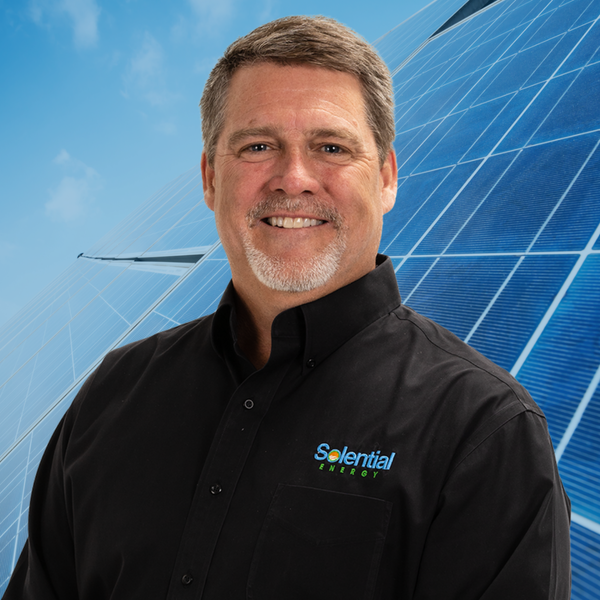 President + CEO
Read More

Jim Shaw

Careers: Come Shine with Solential
Are you interested in changing the world for the better? Do you enjoy learning, having responsibilities and being challenged? If you have a background in the energy industry, sales or project management, we'd like to hear from you. Please email your resume and a cover note to: