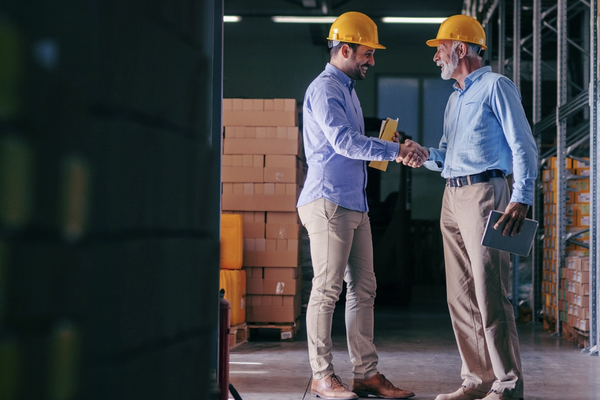 The Best Energy and Indoor Air Quality Strategies Start with an Audit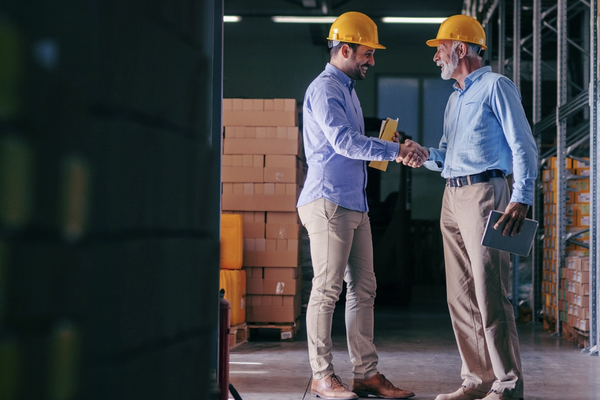 With the extreme winter weather we've all experienced this winter, it's hard not to think about energy. When temperatures go down, energy bills typically go up as we try to heat our workplaces, schools and homes. That can be financially stressful, especially at this time when we're all trying to recover from the pandemic and economic slowdown.
While we can't control weather extremes, there is a proven way to avoid the extreme power bills that go with them and maintain a healthful, comfortable environment. The solution is to implement an energy strategy that includes improved indoor air quality, energy efficiency, energy conservation and in some cases, adding renewable solar energy to the mix. Such strategies aren't just for large companies. Any entity, whether a school, local government, wastewater treatment plant, correctional facility, business, and farm can benefit greatly from implementing a sustainable energy strategy.
What's exciting is Solential Energy, working in conjunction with Trane Technologies, makes it easy to benefit from this approach. Here are some of the reasons organizations across Indiana and the Midwest are partnering with us:
Improve Comfort + Health Conditions through consistent control of temperature and humidity levels and better ventilation and filtering to improve air quality.
Upgrade Old and Inefficient Mechanical Systems that have exceeded their expected service life and thus are inefficient and costly to operate. Integrating more efficient mechanical systems with a well-defined controls results in energy efficiency without sacrificing comfort.
Adopt Modern , Energy Efficient Technology in lighting, controls and HVAC (heat, ventilation and air conditioning) equipment. This includes LED lighting, DDC controls, temperature and humidity sensors, demand-controlled ventilation, and advanced controls sequences as well as web-enabled technology that allows maintenance staff to remotely access building systems to monitor conditions and make adjustments.
Elevate the Skills of Your People. We provide your team with operations and maintenance training on all of the new systems and equipment installed. The goal is for them to be the onsite energy experts.
Reduce Energy and Operating Costs and strive for an energy efficiency score of 75 or higher, which signifies a building is in the top-tier of its peer buildings for energy efficiency under ENERGY STAR criteria. Associated energy cost savings can be directed back into your operating budget.
Reduce Greenhouse Gases and Meet ESG Goals with Solar Energy. Reducing energy dependence on carbon-based fuels by adding renewable solar energy is a great option for municipalities, school districts, correctional facilities, and others. In some cases, you can cut monthly energy costs in half with solar. For added resiliency, sustainable energy strategies can include battery storage or a microgrid.
Getting Started with Your Sustainable Energy Audit
A Solential-Trane Energy Audit is done according to industry standards including ISO  & ASHRAE. The intent is to help companies use their energy-consuming assets better, evaluate and prioritize the implementation of energy-efficient technology and promote efficiency throughout the operation. We take a very relaxed, educational approach to help you identify and understand your buildings and the opportunities for improvements. You are included every step of the way.
The most common starting point is a preliminary audit. This involves gathering a few years of utility billing data, obtaining building information, informal interviews or discussions with building personnel, site visits and discussion with leadership to understand the organizational goals. This can all occur in less than a day depending on the facility size. Armed with this we can provide a compelling summary of the areas for improvement and show you a strategy and a budget for tackling all of your pain points. As we go further into the process, we bring in more resources to fine-tune scope, costs, and savings estimates so customers have confidence moving forward.
The majority of the efforts of the audit are dedicated to understanding your biggest energy challenges and identifying a hierarchy of solutions that eliminate waste, improve processes, conserve energy, and finally capital improvements.
Many of the items identified in our review of your buildings will be basic energy conservation measures that often deliver from 20% to 100% return on investment. This includes very basic measures like fixing leaks and traps, replacing or adding insulation, and turning equipment not in use off.
We also encourage customers adopt demand side management techniques that require using equipment during off-peak hours when rates are lower. Our team will help you understand your utility rate structures and offer ways to find durable savings within your existing utility relationship. Replacing old lighting fixtures and other equipment are also among the low-hanging fruit of energy savings. We can help you solve ongoing issues with your building in the most efficient ways possible.
Deliverables and Next Steps
Based on the systematic, thorough approach of the Solential-Trane Technologies team and facilitation of your team, we provide the following deliverables from your Sustainable Energy Audit:
Identification and explanation of significant energy users
Initial benchmarking of your facility against peer buildings
Clearly defined opportunities
Opportunities quantified and qualified
Roadmap and tools for implementation of your sustainable energy strategy
The audit is just step one in achieving your sustainable energy strategy. At this point we give your team time to review the findings, set and prioritize action items, and finally to re-engage with our team on phase 2, implementation. The audit is eye-opening, but during implementation, we really make things happen!
Do you have questions about Solential-Trane Sustainable Energy Audits and the potential benefits your city, school district, wastewater treatment facility, business, farm, or nonprofit can expect? We're here to help. Connect with Corey Miller at cmiller@solential.com or 317-627-4530 or Mark Falahee at mark.falahee@trane.com.
Power up!