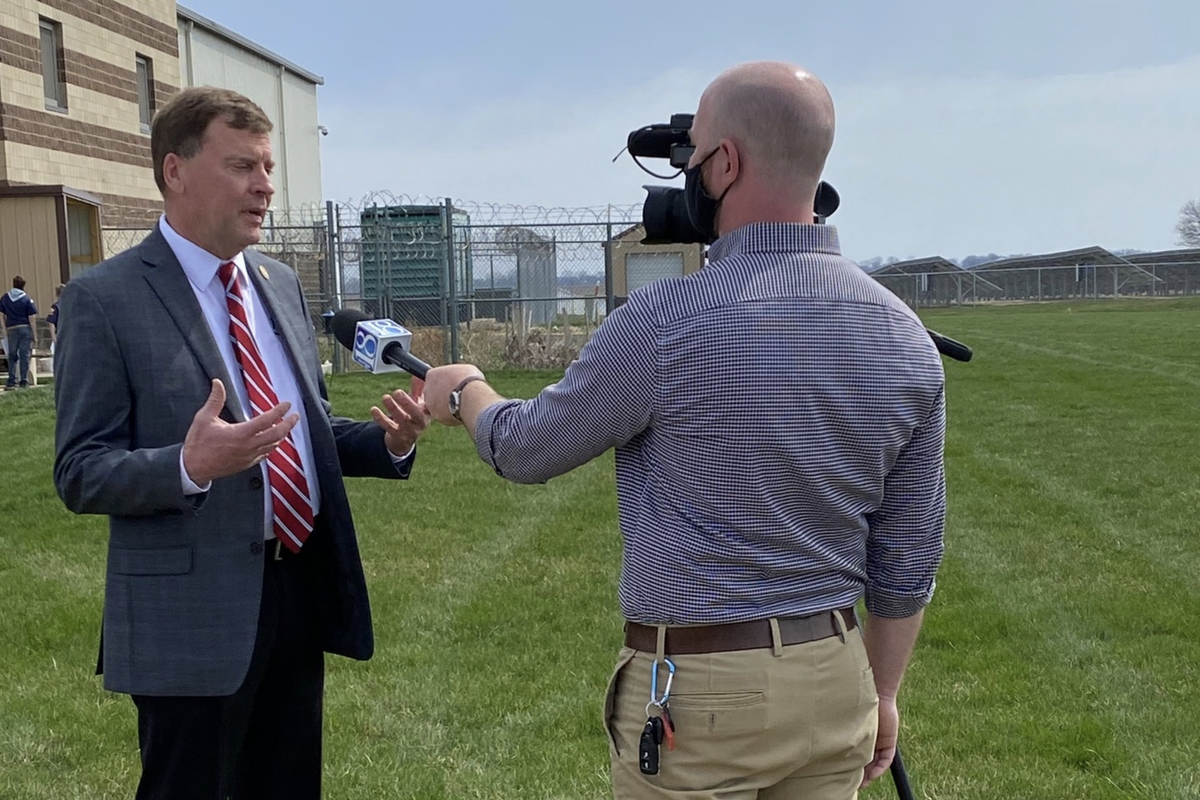 Solential in the Headlines with New Solar Array for the Jasper County Jail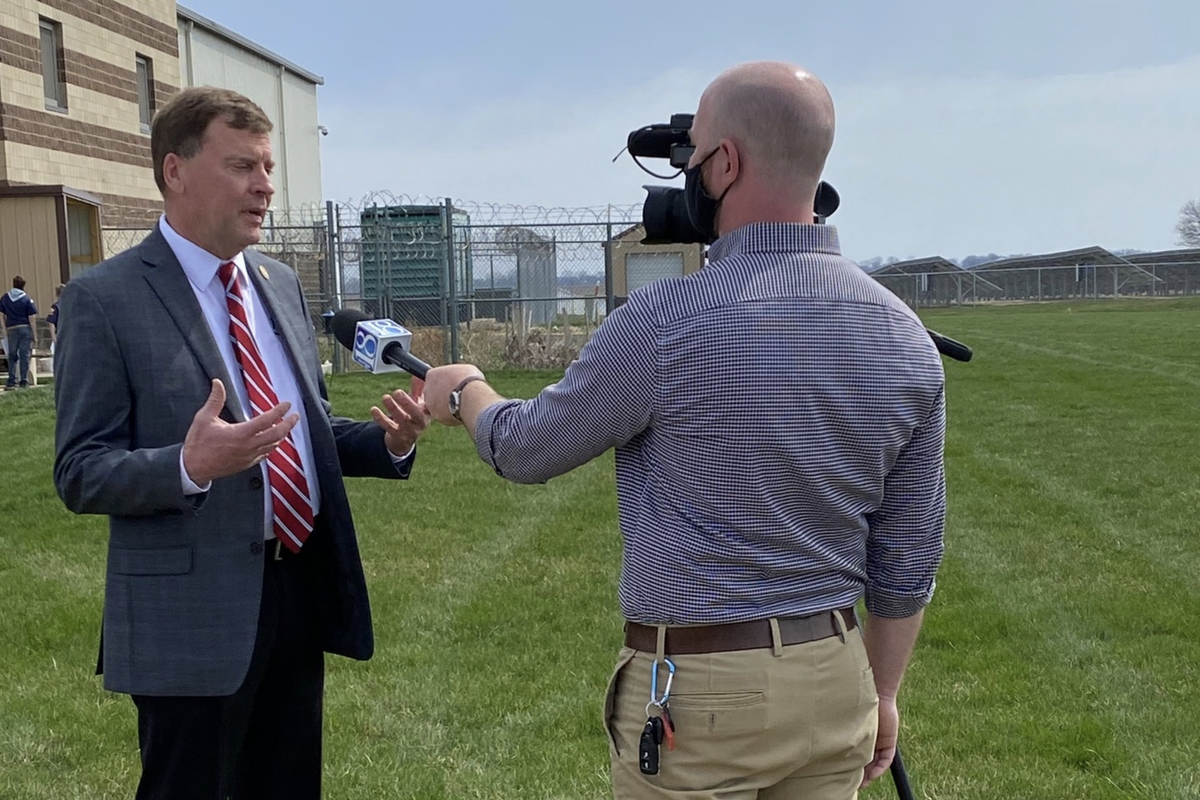 It's not too often that correctional facilities join the renewable energy movement. But that's exactly what happened on Monday, April 5, when the Jasper County Jail in Rensselaer, Indiana, celebrated their new 2,232-panel solar array capable of generating 50-100% of their energy needs. Solential designed and installed the solar array in concert with our partner, Trane Technologies of Carmel, Indiana.
Friends and the media turned out for the ribbon-cutting ceremony held in front of the ground-mounted solar field located on 3.5 acres adjacent to the jail. View the story and video posted by WLFI TV here.
Close to 30 people attended the event, including two past sheriffs and current sheriff, Pat Williamson. Jasper County decided to invest in solar energy for four reasons:
Reduce monthly energy costs
Avoid future increases in energy costs
Reduce the taxpayer burden
Participate in the green energy movement, which benefits everyone
Jasper County Jail's solar array is part of a larger smart energy strategy to make their facility more energy efficient. Trane Technologies conducted a thorough energy audit that identified deficiencies in the building's envelope. These deficiencies have since been addressed. Another major win for the jail is both the solar array and the building have real-time monitoring systems that allow jail officials to see how much energy the solar array is producing, when the biggest energy consumption periods are, maintain comfortable temperatures across the jail, and troubleshoot potential issues.
Solential and Trane Technologies will be announcing new correctional facility projects very soon. If you have questions about commercial solar energy solutions, please connect with Corey Miller at cmiller@solential.com There are many opportunities for federal grants and tax incentives available to government entities as well as businesses, farms and other commercial entities.