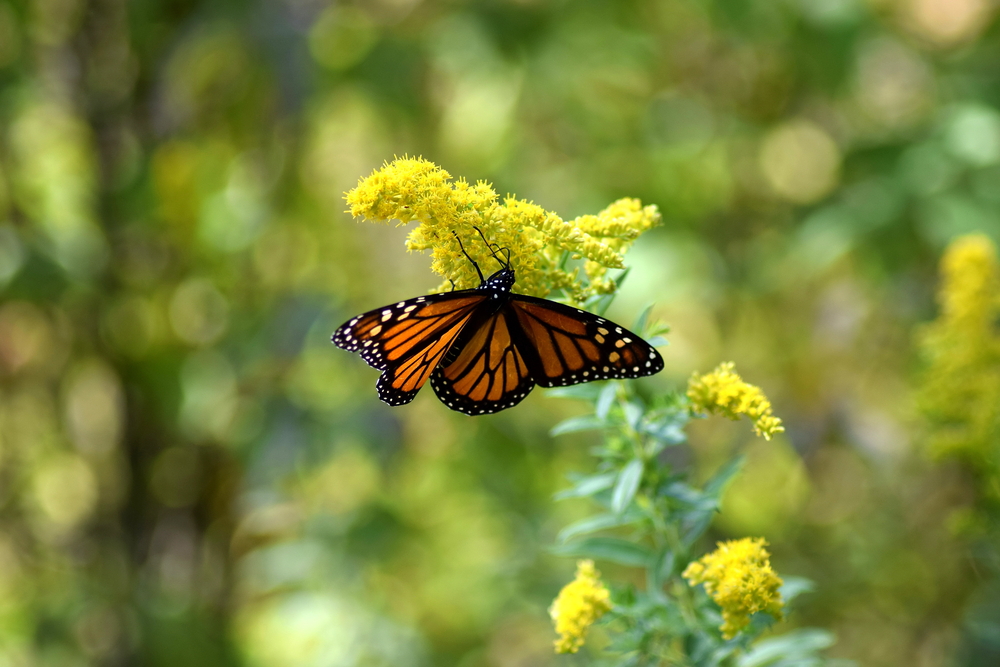 Solar Pollinator Habitats Part 1: Protecting the Biodiversity of Native Species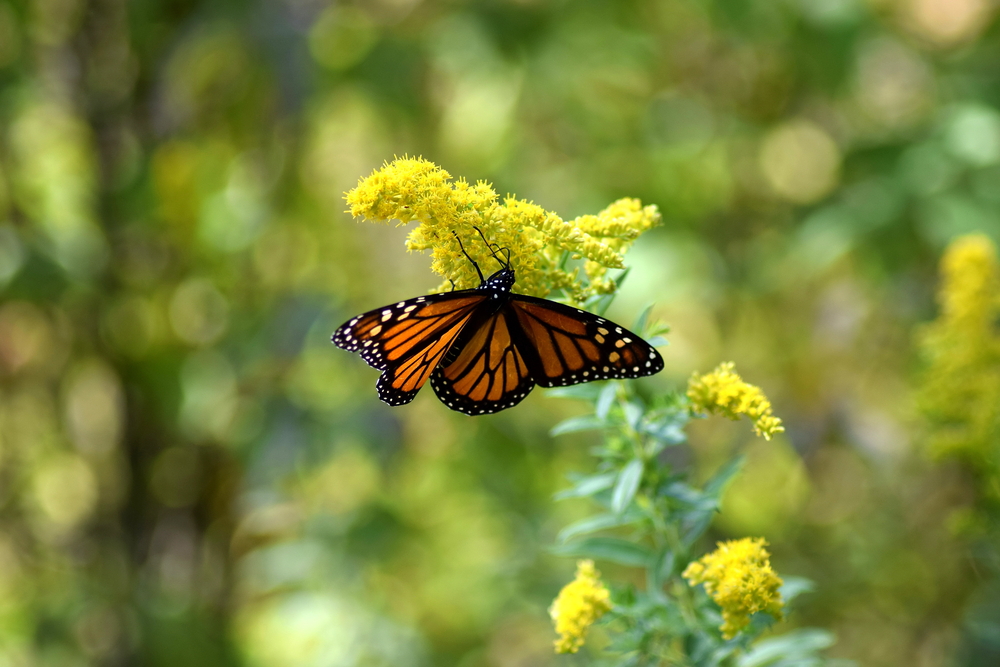 It's spring planting season here in the Midwest and if you get out of the cities and off the interstates, don't be surprised if you run into some extremely large tractors. When I first moved to Indiana from Virginia, I was pretty much in awe of those machines. And right now, they're everywhere as farmers are putting in their crops of corn, soybeans and wheat.
Here's the funny thing. Solential, the solar company, is also gearing up for spring planting season. But in our case, we're planting pollinator habitats under solar arrays. In fact, we're putting in a new pollinator habitat in two weeks at the Jasper County Jail in Rennselaer, Indiana. They have a new solar array sitting on just under four acres, which is prime space for adding pollinator habitat.
What exactly is pollinator habitat? It's an area that occurs naturally in the wild or is created to support insects and birds that pollinate crops and other plants. Honeybees in particular are essential for the pollination of flowers, fruits and vegetables, and support about $20 billion worth of crop production in the U.S. annually. Butterflies and birds also play important roles as pollinators. They, like honeybees, rely on crops and flowering native wildflowers and grasses for the pollen and nectar that is their food. Natural habitats also serve as a year-round home to insects and birds as well as small mammals and reptiles.
Over the last decade or so, the world's honeybee population has been in decline, a scary thing given their role in crop production. Some of this is due to disease. But it's also the reduction in natural habitat and something else: the lack of biodiversity in plants. That's right. It's like only having vanilla ice cream to eat when you really need a little chocolate, strawberry, mint chip, and raspberry. A simplistic comparison but you get the picture. Bees gotta eat but they need a buffet not a Happy Meal for every meal.
Solential is part of the pollinator solution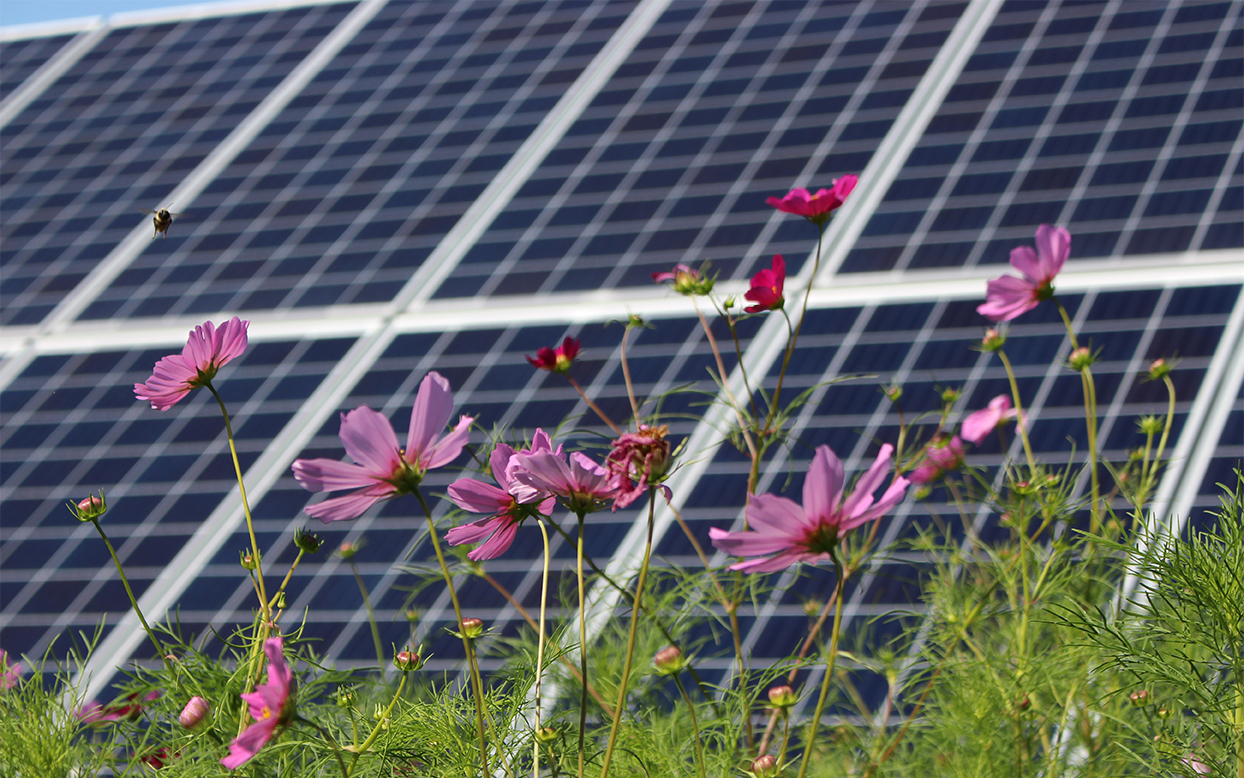 It's great working for a green company like Solential because my focus is entirely on green energy and all the benefits it brings to our customers and the world at large. But I'm also excited by our commitment to making pollinator habitats part of our solar solutions where relevant. This means creating habitats on the land under ground-mounted solar arrays.
To get the most out of our pollinator habitats, we've partnered with Barney Johnson of Blue Stem Acres in Rennselaer, Indiana. One of the things he preaches is biodiversity: the need to include a broad array of wildflowers, grasses, and legumes native to the area or region where the habitat is to be planted. In addition to giving honeybees the smorgasbord of food offerings they crave; biodiverse plants help to:
Balance ecosystems
Protect watersheds
Mitigate erosion
Provide shelter for animals
Moderates climate
For the best results, plant local
When creating pollinator habitats for our solar arrays, we "plant local," choosing native plants that have thrived in Indiana and across the Midwest for centuries. Our selections are based on soil, climate and ultimately how well they grow. What's exciting is that's exactly what they do, grow. Native plants require no fertilizer, no pesticides, and less water than non-native species, all while attracting and supporting pollinators and wildlife. And, native wildflowers and grasses are beautiful, a real community enhancement. If you're interested in planting Indiana wildflowers, find them here.
Many of Solential's commercial solar customers are embracing pollinator habitats for these reasons:
The opportunity to take their commitment to the environment to a higher level.
Create habitat for native plants and animals.
Create an asset for their companies and communities.
There's also a very practical reason. Pollinator habitats are very simple to implement and maintain.
While there is an expense associated with planting, once the habitat is in, there is virtually no cost to maintain. There is not cutting of grass. No fertilizing needed. The natural wildflowers and grasses simply grow. Come fall there's no need to cut then either. The dormant plants let bees, insects and birds to shelter in place. The one time the habitat needs attention is in the spring to clear the way for new growth. When our solar customers see all of these benefits, it's hard to say no to a pollinator habitat.If they are on the edge, I let them know there are grants available through the USDA and other organization to reduce the costs and encourage putting pollinator habitats in place. We'll even help you find them.
Biodiversity is important as is renewable energy like solar. It's exciting that we can easily bring them together into one solution. I welcome the opportunity to talk to you more about solar, pollinator habitats, and the funding that's available to counties, cities, and schools through the American Rescue Plan Act of 2021 plus other funding through solar investors and others. You can connect with me at cmiller@solential.com or 317- 627-4530.