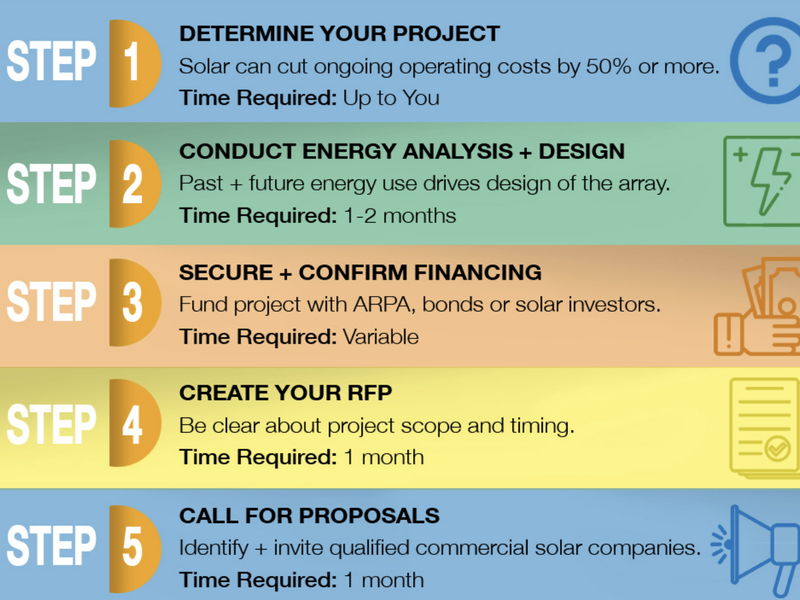 How to Add Solar to Your Wastewater Plant in 10 Easy Steps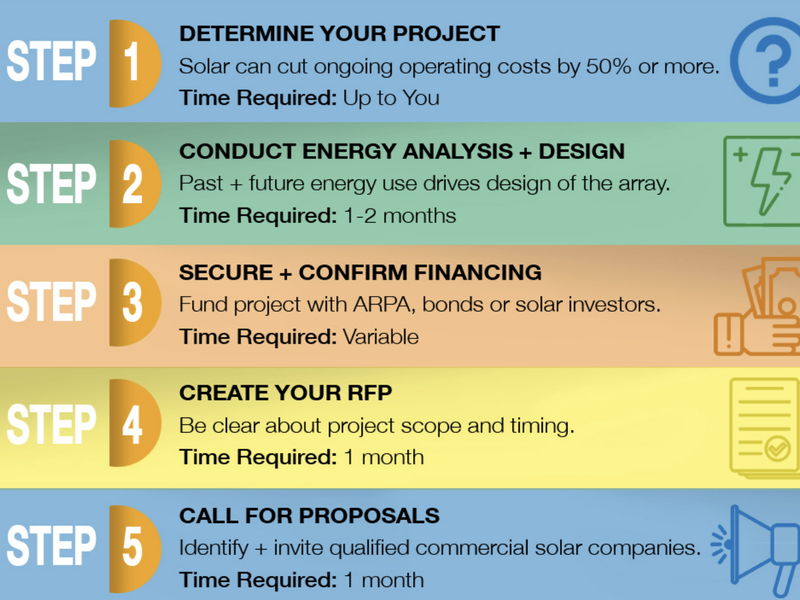 Thanks to the American Rescue Plan Act (ARPA) designating funds for upgrading twater treatment and wastewater plant infrastructure, there's been growing interest in adding solar to these critical facilities. There's a simple reason for that: moving to solar power has the potential to reduce a plant's annual energy costs by 50% or more. Learn more about ARPA funding here.
Processing water/wastewater is energy intensive. While modern equipment is more energy efficient, it doesn't go far enough to reduce energy costs. When you add solar to the equation, you've got yourself a higher performing, energy efficient operation. That's something all operators would like to achieve.
Let's look at it from another perspective. The community impact of cutting energy costs is attractive to mayors and county commissioners as it enables them to hold the line on customer water and sewer rates. This is a long-term benefit, too. Solar is renewable energy and if you think about it, free. No one is going to increase rates on solar like they can on other sources of electricity. Removing energy cost "surprises" is a win for everyone.
O.K. There's one last win. Making the local water/wastewater treatment facilities green. Although we probably don't think of them this way, such facilities are master recyclers – of water. So it makes perfect sense to amp up their sustainability by using solar to recycle water. The reduction in carbon emissions will have a positive impact on communities.
At this point, you probably don't need convincing that using ARPA funds on solar for your water/wastewater treatment facilities. What's involved? What's it going to cost? Where do we start? Do we have time to do this before ARPA funding runs out in May 2024?
Knowing how many questions there are around ARPA and investing in improvements to water/wastewater infrastructure, Solential put together this infographic that provides the 10 steps involved with moving to solar. Knowing the time sensitivity of this funding, we've included an estimate of the time requirements of each step.
If you'd like more detail, please send me an email or text/call me at 317-627-4530. I'm always happy to talk about commercial solar and share Solential's experience working with municipal wastewater plants in Indiana and Michigan.