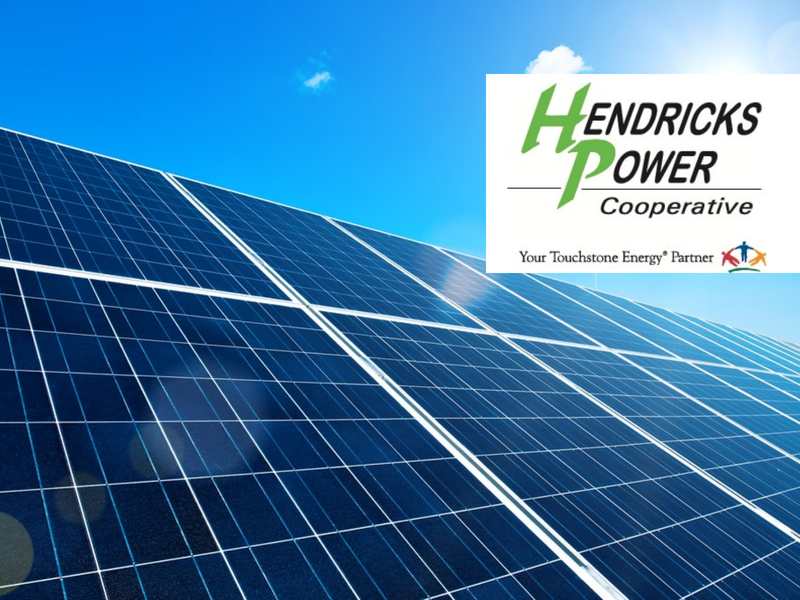 Hendricks Power, Solential Energy to Announce a New 7 MW AC Solar Array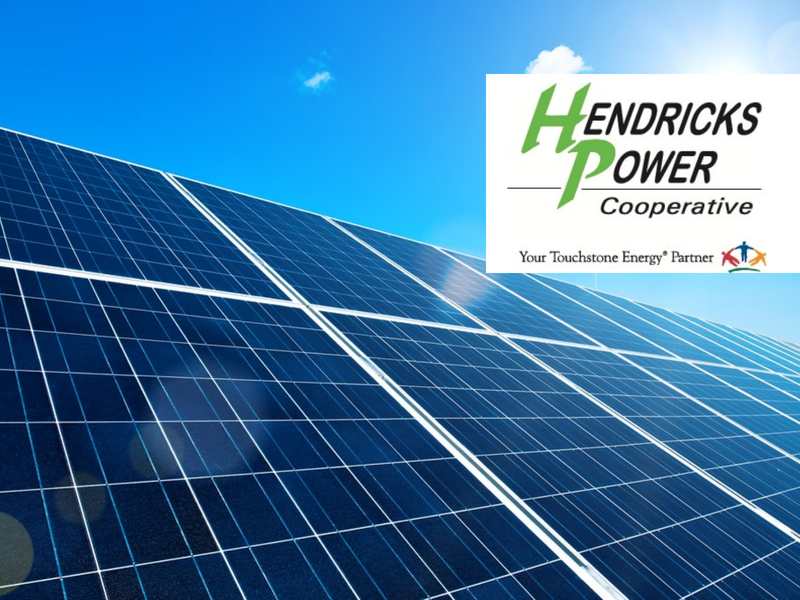 This is the largest solar array developed by Hendricks Power, a rural electric membership cooperative, and the largest utility-scale array design and built by Solential.
 AVON, Indiana (July 19, 2022) – – Hendricks Power Cooperative and Solential Energy will announce an agreement to build a 7 MW AC solar array in Hendricks County during the cooperative's annual meeting Thursday, June 21, at 6:15 p.m. at the Hendricks County Fair in Danville. The C&B Graham Solar Energy Project, named for the local family providing 60 acres of land for the project, is the largest solar array developed by Hendricks Power and the largest for a rural electric membership cooperative (REMC) in Indiana.
Hendricks Power selected Carmel, Indiana-based Solential Energy as its solar development partner based on its reputation for successfully partnering with REMCs on solar projects across the Midwest. Marking another major milestone, this is Solential's largest utility-scale solar installation in its 13-year history. Some 19,225 solar PV panels will be installed on the rural site in Tilden. Site work is underway. The array will be commissioned and generating solar power by mid 2023.
Commenting on today's announcement, Hendricks Power CEO Greg Ternet said, "We are committed to sustainability and reducing our environmental footprint through this clean and pollution-free energy source. While our power supplier continues to increase their renewable portfolio, we are proud to take on this solar initiative independently. Adding a renewable resource to our system, at a cost comparable to our wholesale power supplier, shows that we are environmentally and cost conscientious. We are also proud to work in tandem with our local partners and look forward to expanding upon this platform to allow member-owner participation."
Hendricks County businessman and farmer Andy Lynch has been a member of Hendricks Power's board of directors since 1998 and serves as the board's chair.
"Today's announcement will be well received by the 35,000 residential, commercial, and industrial members across our county who are experiencing the stress of rising energy prices. Many have expressed interest in renewable energy and will welcome the fact that our county will soon generate clean solar to power local homes, farms and businesses. Ultimately, our priority is keeping energy affordable and sustainable," he says.
Solential Energy has been delivering custom energy strategies based on renewable solar power to customers across the Midwest since 2009. In recent years, the company has partnered with REMCs, schools, correctional facilities, municipal water and wastewater treatment plants, and large agribusinesses seeking to control energy costs while also achieving improved energy efficiency, resiliency and carbon neutrality.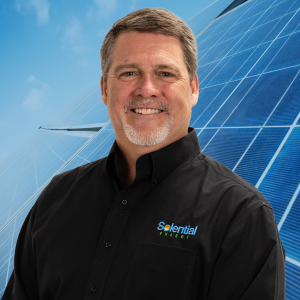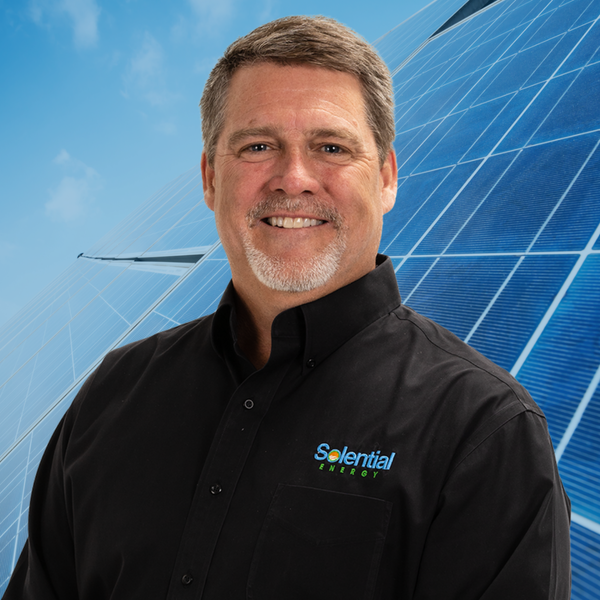 Solential CEO Jim Shaw says he is honored to join Hendricks Power in bringing renewable solar energy and all of the benefits it affords to it members. "This is truly a special project for Solential because not only is it the largest solar installation we have ever developed, but also due to the significant impact the C&B Graham Solar Energy Project will have on cooperative members now and in the future. We're all concerned about rising energy costs, energy reliability and resilience, and the need to lessen environmental impacts. When you can deliver a solution like we are with Hendricks Power, it's a great day."
 Hendricks Power's C&B Graham Energy solar project is being financed by Denver-based Solriver Capital, which invests in distributed generation and utility scale solar and storage projects across the United States.
About Solential Energy
Founded in 2009, Solential Energy is a comprehensive energy strategy firm that provides custom solutions that leverage insights from detailed energy audits and energy use analytics. Solential's capabilities include solar energy, microgrids, battery storage, floatovoltaics, and energy efficiency improvements. Solential serves the agriculture, correctional facilities, government, education, manufacturing, and water and wastewater processing industries. The company's consultative approach to energy resilience, efficiency, affordability, and sustainability leads to collaborative partnerships with positive long-term impact. Learn more.
About Hendricks Power Cooperative
Hendricks Power Cooperative provides electricity and energy services to over 35,000 residential, commercial and industrial customers in west-central Indiana. Formed in 1936, the cooperative is owned and controlled by members they serve. Hendricks Power is part of the nation's largest energy network, which includes 1,000 electric cooperatives, public power districts, power supply generation and transmission cooperatives, and other entities. Electric cooperatives serve 32 million customers in 46 states and are committed to including green, renewable energy to their customers. For more information regarding Hendricks Power Cooperative and other related services, visit www.hendrickspower.com.
About SolRiver Capital
SolRiver Capital is a solar investment fund dedicated to financing the acquisition, development, and construction of distributed generation and utility-scale projects. Focusing on solar and storage, SolRiver owns and operates over 180MW of projects across the US from Oregon to New York. Founded in 2016, SolRiver's team combines top-tier developers, financial professionals, and operational experts with over 10 years' experience each. SolRiver utilizes a streamlined approach to underwriting and transactions, allowing it to quickly close and fund projects. Learn more.