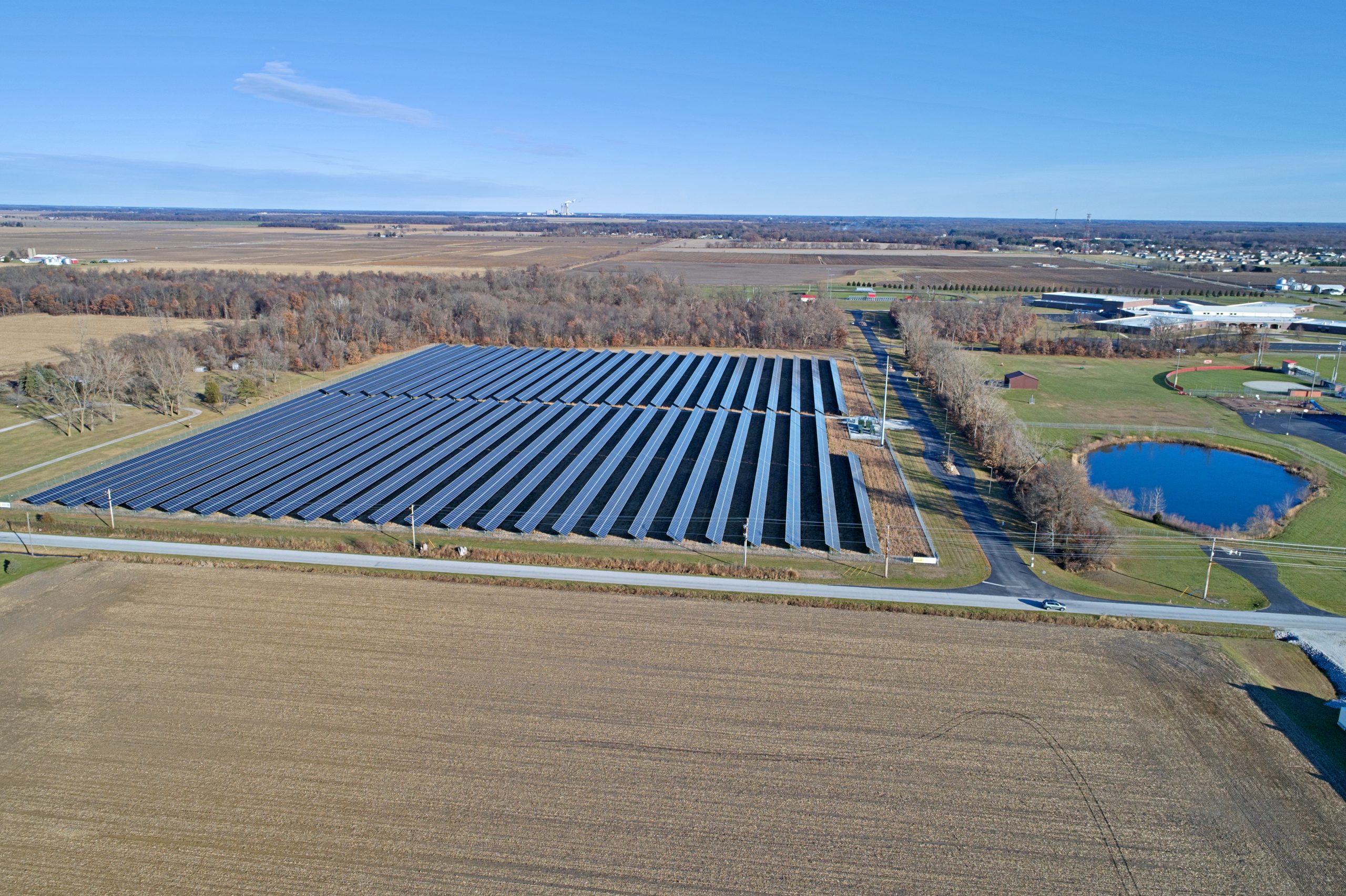 Wabash Valley Power Alliance COMMUNITY SOLAR PHASES 1 + 2
Wabash Valley, Solential Team Up to Bring Solar to Six Midwestern Communities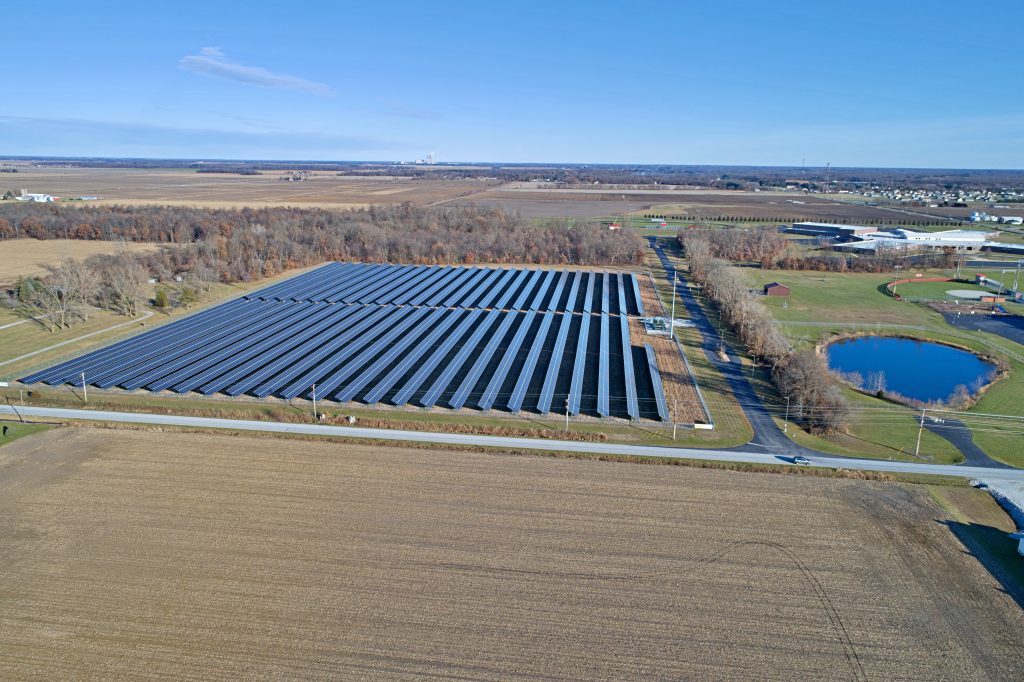 OVERVIEW
Community solar is a distributed solar energy model that allows customers to buy or lease part of a large, shared solar PV system. This model is one of the fastest growing segments of the solar industry. By the end of 2021, the United States had 3.2 GW AC of community solar built across 39 states and the District of Columbia Rural electric generating and distribution cooperatives have been quick to adopt community solar to diversify their energy portfolios. Another driver is that community solar projects make transitioning to renewable energy easier, more affordable, and accessible for co-op members by de-risking adoption.
THE OPPORTUNITY
Wabash Valley Power Alliance is an electric generation and transmission cooperative that provides wholesale power to 23 distribution cooperatives in Illinois, Indiana and Missouri. When member co-ops expressed interest in solar, Wabash Valley's board of directors approved the creation of Co-op Solar in 2017 to bring lower cost community solar to member co-ops. Said a Wabash Valley executive, "Energy efficiency and the environment are important to our business and residential members."
THE SOLUTION
In 2017-2019, Wabash Valley Power Alliance partnered with Solential Energy in developing six community solar projects totaling 6.5 MW in Illinois, Indiana and Missouri, bringing rate stable, renewable energy to rural communities. The initiative was implemented in two phases. Phase 1 was designed to test interest in three communities with Phase 2 scaling the model to three additional communities.
As a member-focused organization, Wabash Valley sought input from its 23 co-ops since the beginning of its community solar initiative. Some were very vocal about wanting to participate in the initial phase. To make it equitable, a scoring metric was developed for the selection process. The metric was largely dependent upon the availability and cost of land for a solar system. Ultimately, three members were selected for Phase I: Peru, Indiana; Paris, Illinois; and St. Genevieve, Missouri. A .54 MW solar array was built in each community. Response from co-op members was strong. In less than a year, Phase 1 was 75% sold.
PHASE 1
Commissioned 2018
| | |
| --- | --- |
| Peru, IN | .54 MW |
| Paris, IL | .54 MW |
| St. Genevieve, MO | .54 MW |
PHASE 2
Commissioned 2019
| | |
| --- | --- |
| LaOtta, IN | .96 MW |
| Perryville, MO | .65 MW |
| Wheatfield, IN | 3.45 MW |
Development of Phase 2 began the next year. The approach was very different from the initial phase. The solar arrays were larger, ranging from .65 MW to 3.45 MW. Two of the co‐ops had pollinator habitats installed under their solar arrays. The co-op in Wheatfield, Indiana, had a major partner, the Kankakee Valley School Corporation. Not only did the school corporation lease the land to Wabash Valley for the solar project, it also committed to major blocks of solar power. Today, three of their schools get 40% of their power from co-up solar at rates locked in for 20 years.
Wabash Valley's leadership believes its commitment to solar is the right path as solar energy meets the immediate and long-term needs of co-op members, achieving greater rate predictability and affordability, and supports sustainable communities.
Contact Solential for details on energy solutions for the Utility industry.