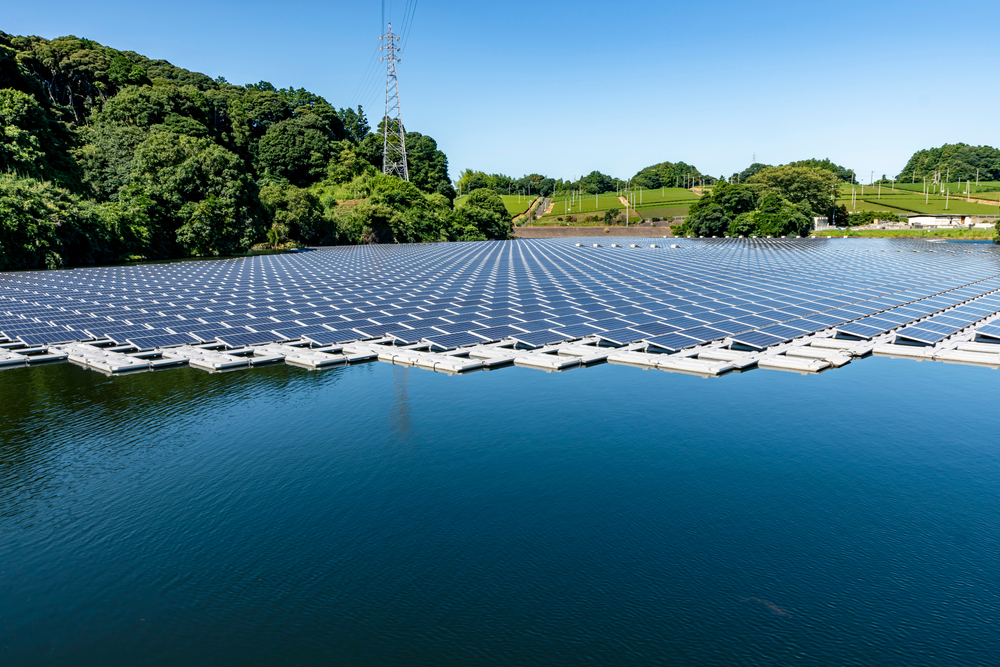 How Floatovoltaics Can Optimize Your Wastewater Lagoons + Cut Energy Costs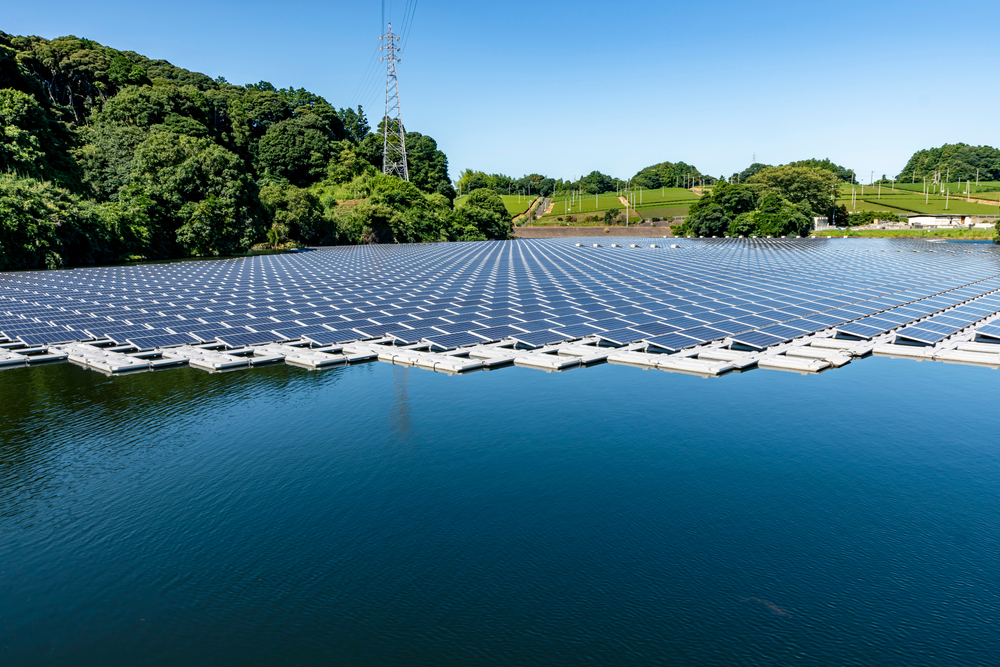 If you're a wastewater operator or county commissioner, you know you're facing some headwinds. Your energy prices are about to go through the roof if they aren't already. You'd like to tap into renewable energy but don't have the footprint for a big ground-mounted solar array. And you're worrying rates for customers will have to go up as a result.
We hear you. And we feel your pain. Which is why Solential is focused on bringing the Midwest wastewater treatment industry an innovative and proven solution that will solve your energy and space issues and hopefully allow you to toe the line on your current rates: Floatovoltaics.
If lagoons are part of your wastewater operation and you're interested in solar power, read this entire article. Do not pass go or collect $200. Why? Because I'm going to share how floatovoltaics, which are solar arrays installed over wastewater lagoons and other bodies of water, solve many of your biggest headaches. Here goes:
Floatovoltaics fit your current footprint.
If your facility has been here awhile, you're probably utilizing every square foot of space you have. So adding ground-mounted solar is going to be difficult unless you have a checkbook for additional land – if additional land is available where you need it.
The beauty of floatovoltaic solar arrays is they work within your current footprint. Instead of taking up valuable space on land, the solar array is installed on treatment lagoons using floats. The floats and racking system are anchored in place, creating a secure space for the solar panels. The solar panels are attached to the racking and connected to the grid like any other solar array. The system is purpose designed and engineered to withstand wind, snow and ice—whatever Mother Nature throws its way—and continue to collect the sun's rays and produce  energy.
You get more solar panels—and power—with Floatovoltaics.
 Solential usesthe highest wattage solar panels available on our floatovoltaic installations. With floatovoltaics, we can install more panels in the same amount of space as we can in a traditional ground-mounted array. More panels mean more energy generated, so you  meet your energy requirements with less space. If you generate more renewable energy than you need to power your facility, you can always sell it back to the grid.
Floatovoltaics are more efficient at energy production than a ground-mounted solar system.
 The reason being is that the lagoon's water keeps the panels cooler, boosting solar energy production by 10-15%
 Floatotovoltaics can cut your monthly energy spend in half.
Regardless of where a solar  array is mounted, on the ground or lagoon, the energy generated can reduce your monthly energy costs by 50% or more. It's a great way to offset the volatility in energy costs that are headed our way as you read this. Being able to stabilize your energy expenses on the front end will help stabilize the rates you charge customers. With all of the economic uncertainty, holding the line on rates is a great public service.
Maintenance is easy.
 Solential designs our floatovoltaic arrays with small runways supported by their own floats between the rows of solar panels to facilitate maintenance. Don't worry—you don't need a rickety pontoon or duck boat to keep your array running. Also, it's worth noting that Solential maintains your array at no charge for the first year. Beyond this, you can set up a maintenance agreement with us to ensure your floatovoltaic array is generating to spec.
Solential is leading the way with floatovoltaics in the Midwest.
For more than a decade, Solential has been a leader in commercial solar solutions across the U.S. and Caribbean with a special focus on the Midwest. We believe there's a tremendous opportunity for floatovoltaics within the wastewater treatment industry to bring all of the advantages of renewable solar energy to established facilities with finite footprints. We invite you to schedule a free consultation to answer your questions. As part of that conversation, we will do an energy analysis to identify more specific energy cost savings. Please contact Corey Miller, Director of Sales at 317-627-4530 or cmiller@solential.com. You can also sign-up for our e-newsletter or request more information here for more insights on solar technology and our latest installations.