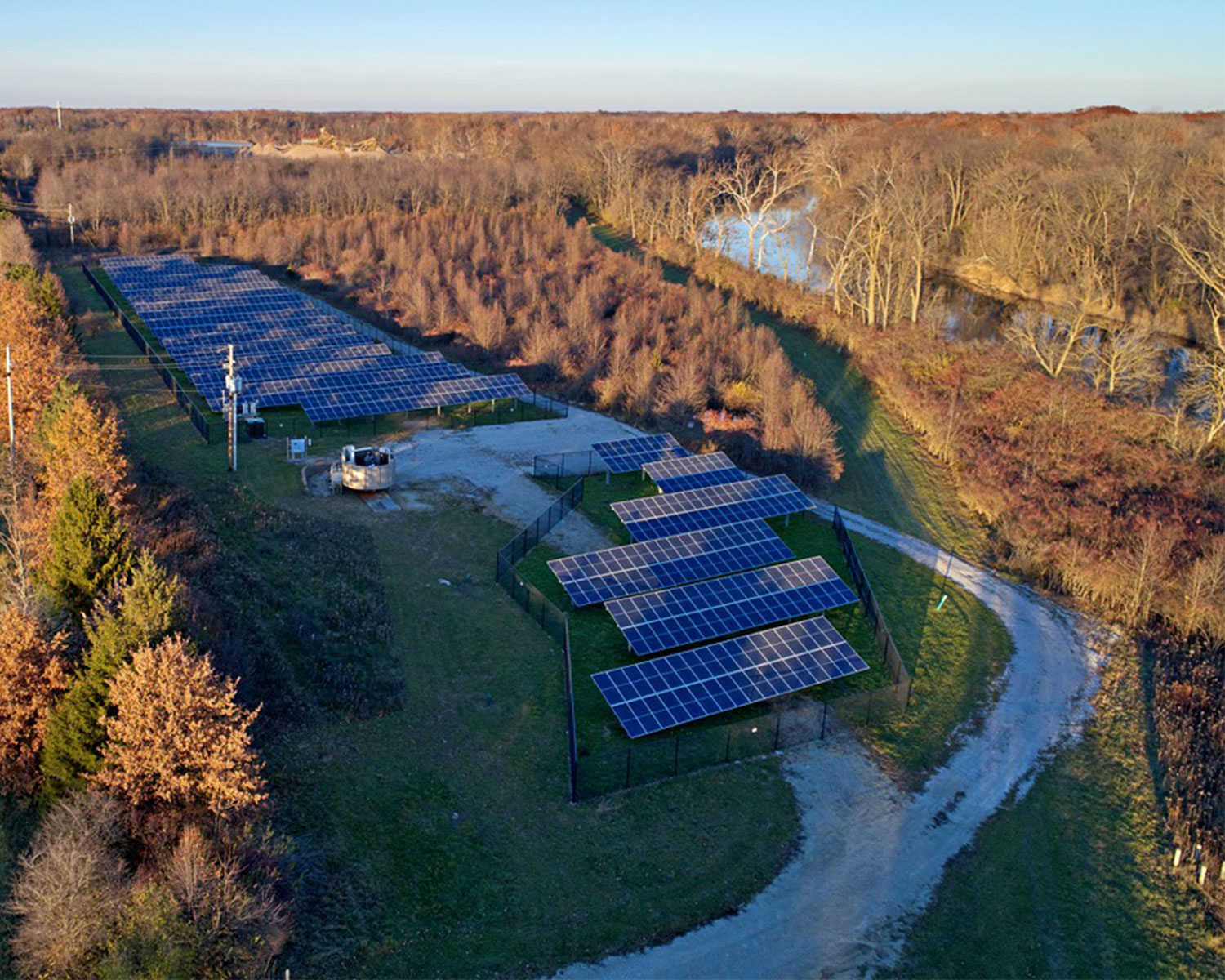 Carmel Wastewater Treatment
City of Carmel Combats Rising Energy Costs at Water/Wastewater Treatment Plants with Solar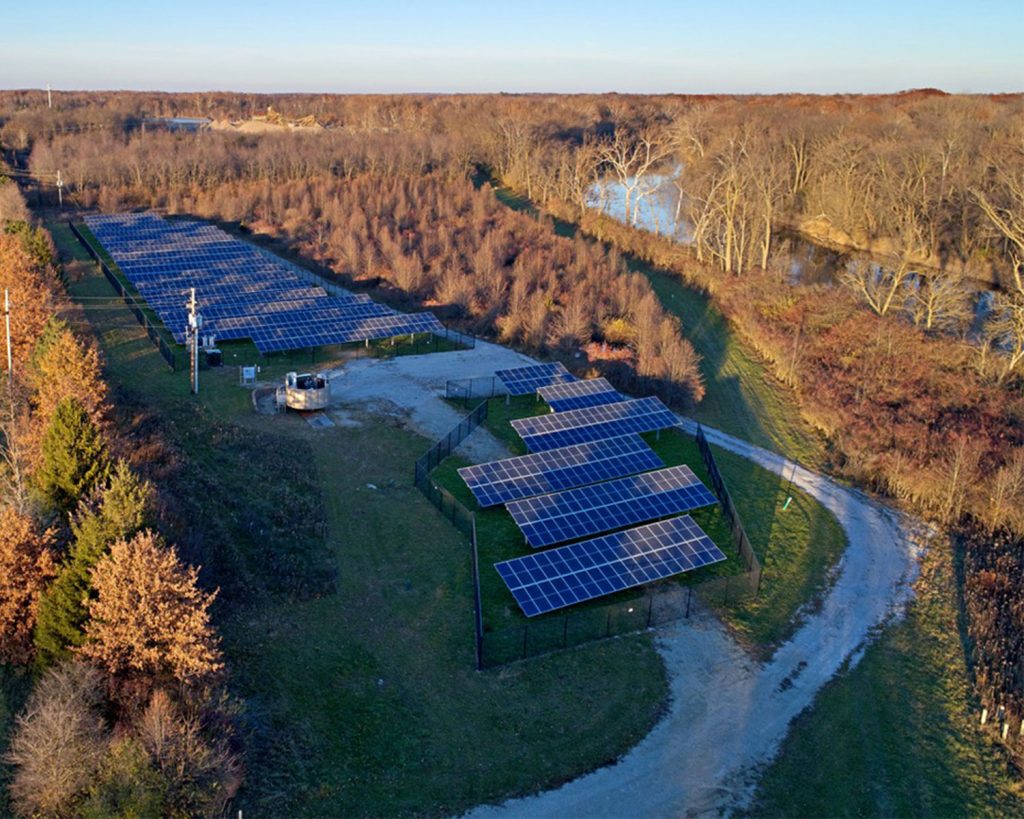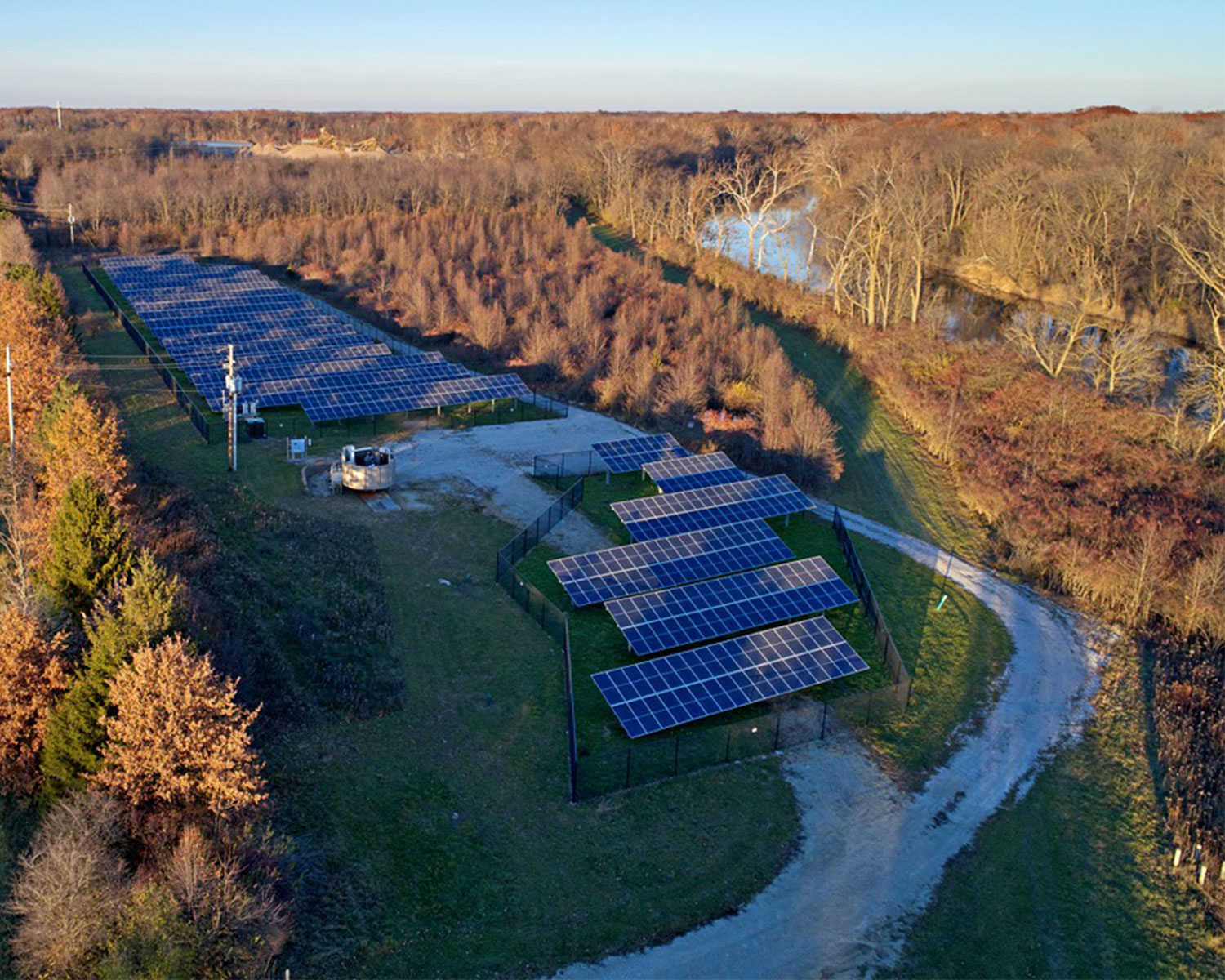 OVERVIEW
The City of Carmel, Indiana, was honored as one of the world's most livable cities by the International Making Cities Livable Conference. One of the considerations for the award is sustainability, and time and again the City of Carmel has proven its commitment to environmental stewardship. In 2020, the city made the decision to power the city's water treatment plant and wastewater processing plant with renewable solar energy to reduce the city's carbon footprint, support cleaner air and significantly reduce energy costs.
THE ISSUES
Water and wastewater treatment operations are energy intensive. When energy prices began to accelerate, the City of Carmel had a significant issue on its hands. Being a public utility, it is not easy to raise rates on fundamental public services like water and sewer. Offsetting traditional power sources with self-generated solar energy was an attractive option. And while the city had land available at both treatment plants, neither was ideal. A solar array at the city's water treatment plant at 106th and Gray Road would be located at the site of an old mine. The reclaimed land would require extensive site work. Likewise, the wastewater treatment plant on Hazel Dell Parkway is located in a flood plain. It too would require remediation to protect the new solar array. Learn more here.
THE SOLUTION
Solential, with partner Telamon, were awarded the bid to bring solar power Carmel Utilities' water treatment plant and wastewater treatment plant in 2020. Construction on the $1.7 million project began that same year. After site remediation was completed, two sets of 2,988 solar PV panels that produce 365 kW of power were installed at each site. The solar arrays were commissioned in 2021.
By switching to solar, the City of Carmel expects to save 25% of its energy costs if not more. It's anticipated the city will save approximately $4.4 million in energy costs over the course of 25 years. The energy savings also make it easier for the city to hold the line on rates charged to water and sewer customers. In fact, taxpayers will likely save millions in the future thanks to solar power. In addition to the financial impact, the project helps make Carmel Utilities more resilient during grid outages due to weather, mechanical failure, blackouts, cyber-attack, or any other interruption.
Going solar was also the right thing to do, especially for a green city like Carmel that has prioritized environmental programs and initiatives in the past. The system will offset 1,065 metric tons of CO2, which is the equivalent of powering 146 average-sized American homes for one year. And, by setting a good example of adopting clean, renewable solar, the city hopes local businesses will be more likely to get on the renewable energy bandwagon, which further supports a livable, healthy city.
CONTACT SOLENTIAL FOR DETAILS ON ENERGY SOLUTIONS FOR Water and Wastewater Treatment Plants.