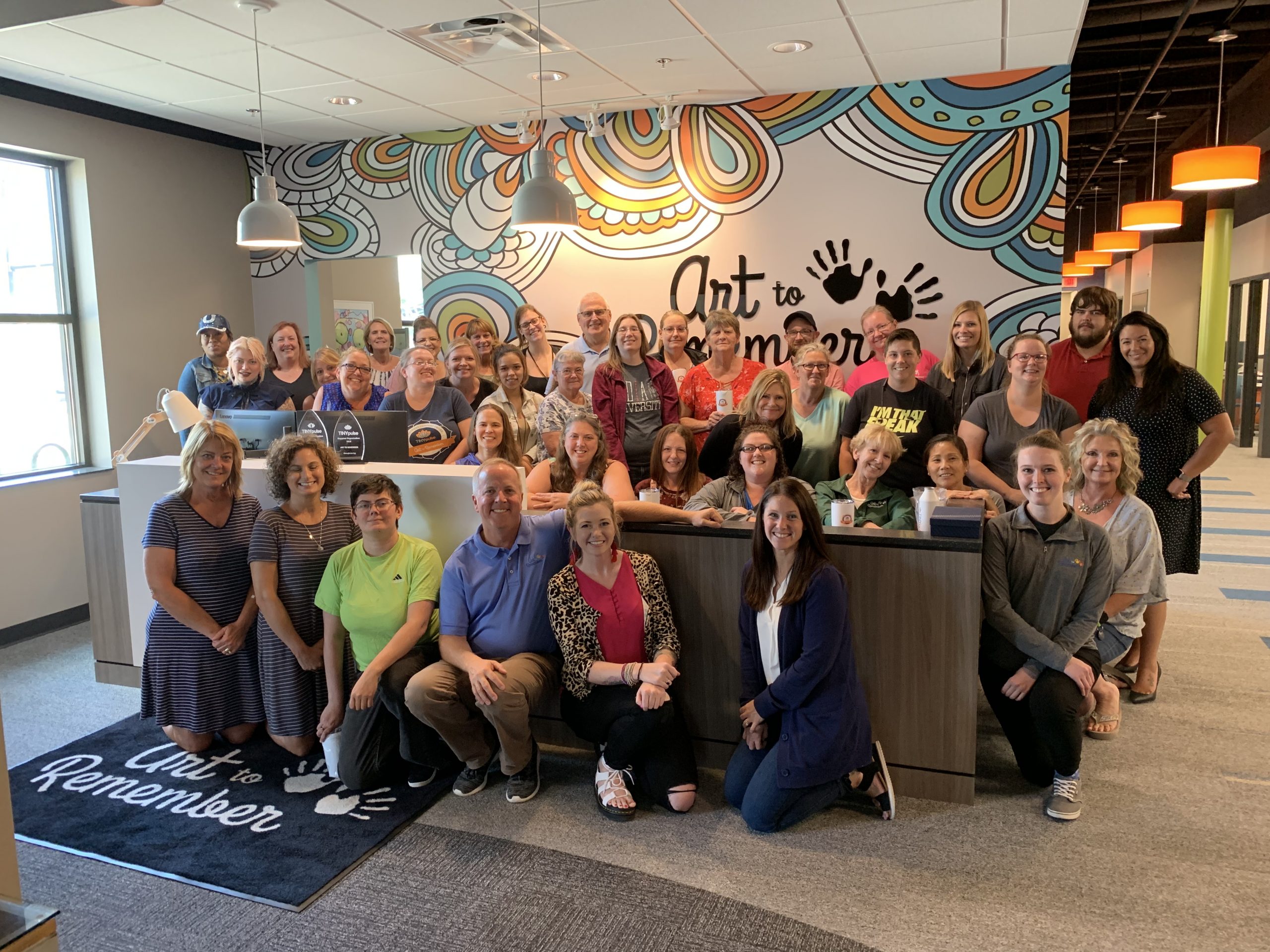 For this Business, Moving to Solar Was Far More than a Financial Decision
OVERVIEW
Established in 1995, Art to Remember is known among school across the country as a sponsor of art-related fundraisers. The company works with schools to raise money for their art programs by turning student art into a variety of cherished keepsakes. In 2011, Bill Boncosky, a successful corporate attorney, decided to leave legal practice in favor of entrepreneurship. Learning Art to Remember was for sale, he acquired the company. Now as CEO, he sees a child's artwork as much more than scribbles. Likewise, his decision to make solar power his Indianapolis-based company's primary source of electricity was not simply financial. His motivation was bigger than that.
THE ISSUES
Under Boncosky's leadership, Art to Remember soon outgrew its 25,000-square-foot location. In 2017, Boncosky decided to build a new 35,000-square-foot headquarters in Indianapolis. He specifically wanted the building to be powered by solar energy. Several factors drove the decision. Art to Remember uses a significant amount of energy in its temperature-controlled, office, production, and warehouse space. Solar power, when coupled with a well-built, well-insulated building, would save on the company's electricity costs. Equally important to Boncosky, however, was the environmental impact of solar energy. "Going solar represents an investment in the environment and our community. For me, it was the right thing to do," he says.
THE SOLUTION
Boncosky chose Solential Energy to design, build, and maintain his roof-mounted solar array prior to constructing the new building. Because of the size of the array—298 panels that weighed in at 7.5 tons—advanced planning was critical. It is much easier to design a roof to accommodate the added weight, provide access for maintenance, and avoid issues with the roof structure than it is to retrofit an existing roof.
The new building was completed in late September 2017. To qualify for tax credits set to decrease in 2018, the new solar array had to be installed by December 31, 2017. Thanks to advance planning, the array was commissioned in 90 days. The financial impact has been significant. Art to Remember saves an average of $1,500 per month* on electricity, even though the new building is 10,000 square feet larger. The company has reduced its carbon emissions by 80%.
Boncosky tracks his solar system's power production in real time using Solential's proprietary Solview app. He placed monitors in the company's production areas so team members can see how much energy the system generates. It's a source of pride for team members and a great way to recruit talent as people are attracted to employers who value the environmental impact of renewable energy.
Reflecting on why companies should move to solar power, Boncosky offers this advice. "Our solar system has clearly had an impact on our business and community. It sends a strong message about our company's culture and values, both of which are important to our team and customers. Looking at solar as a long-term, big-picture investment, I'm happy we went this direction."
* Based on 2018 energy costs
Contact Solential for details on energy solutions for Commercial Businesses.