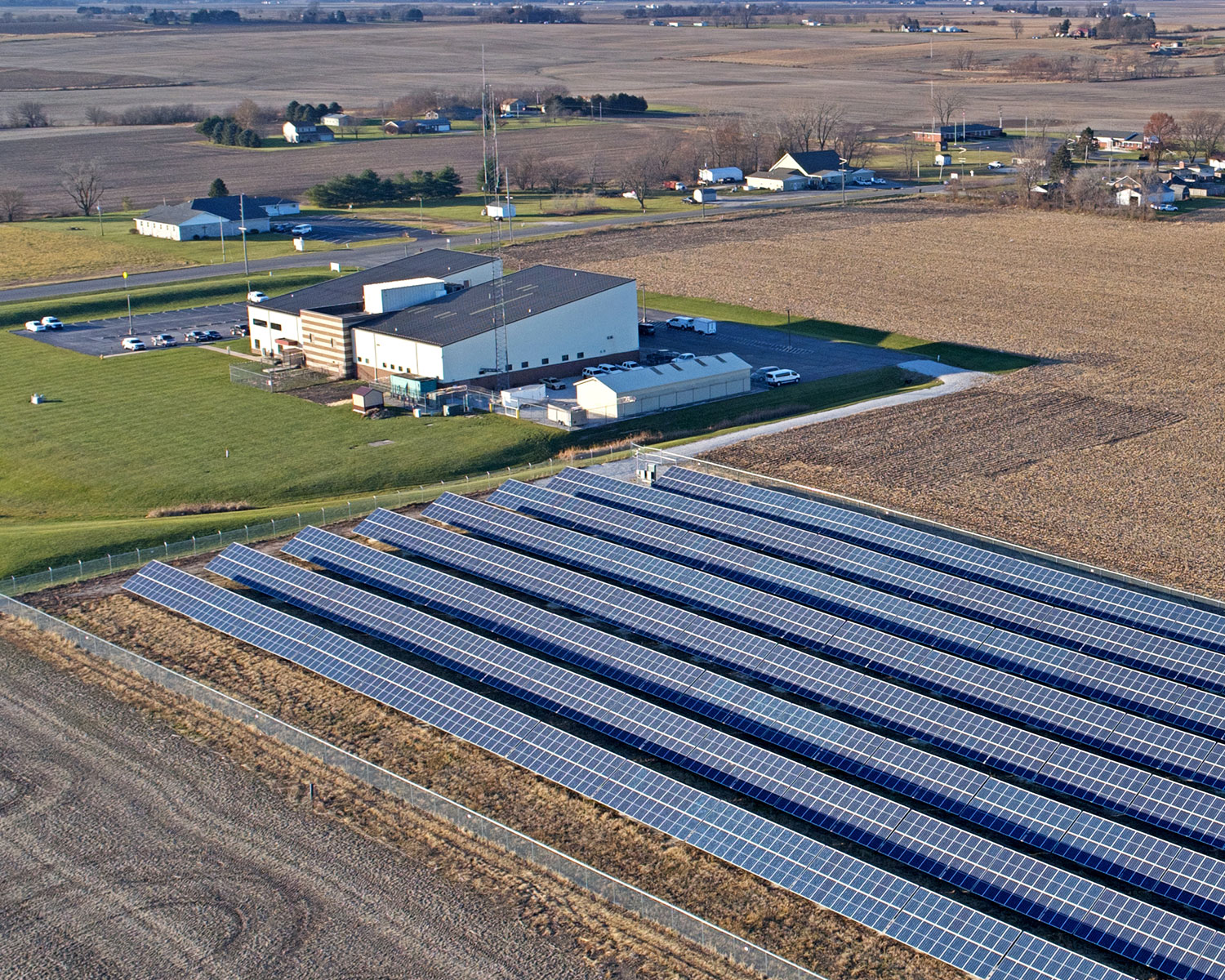 An Energy Audit + Comprehensive System Overhaul Solves Decades-long Energy Challenge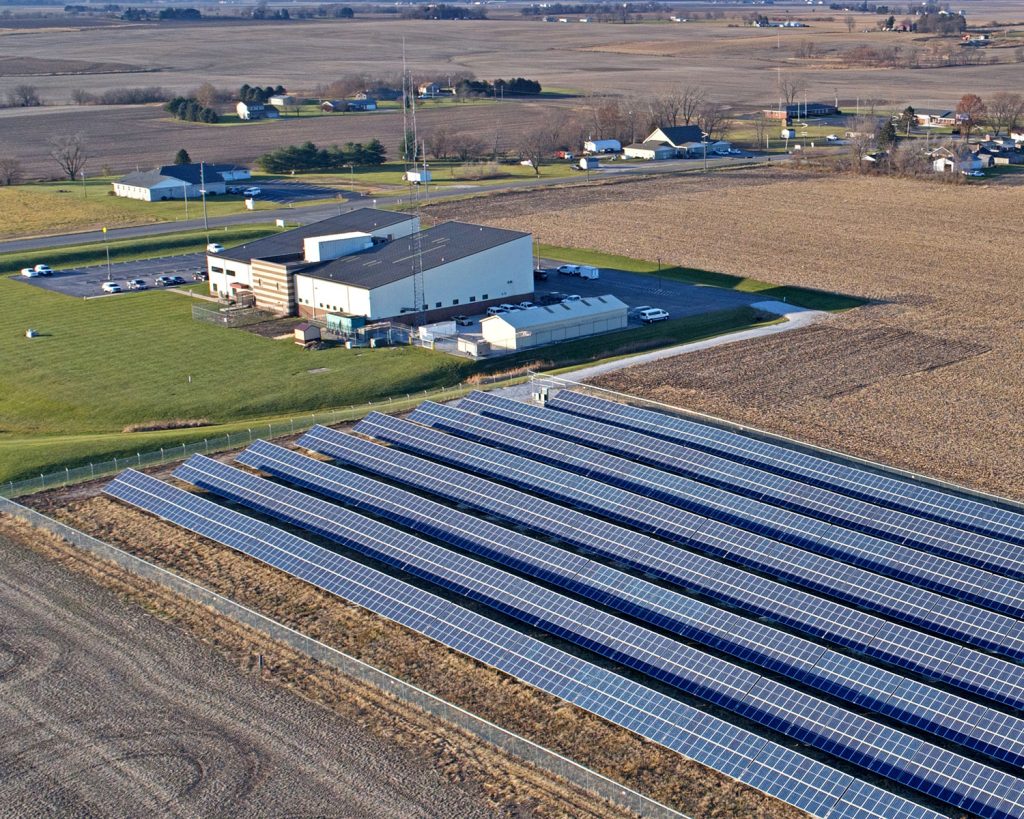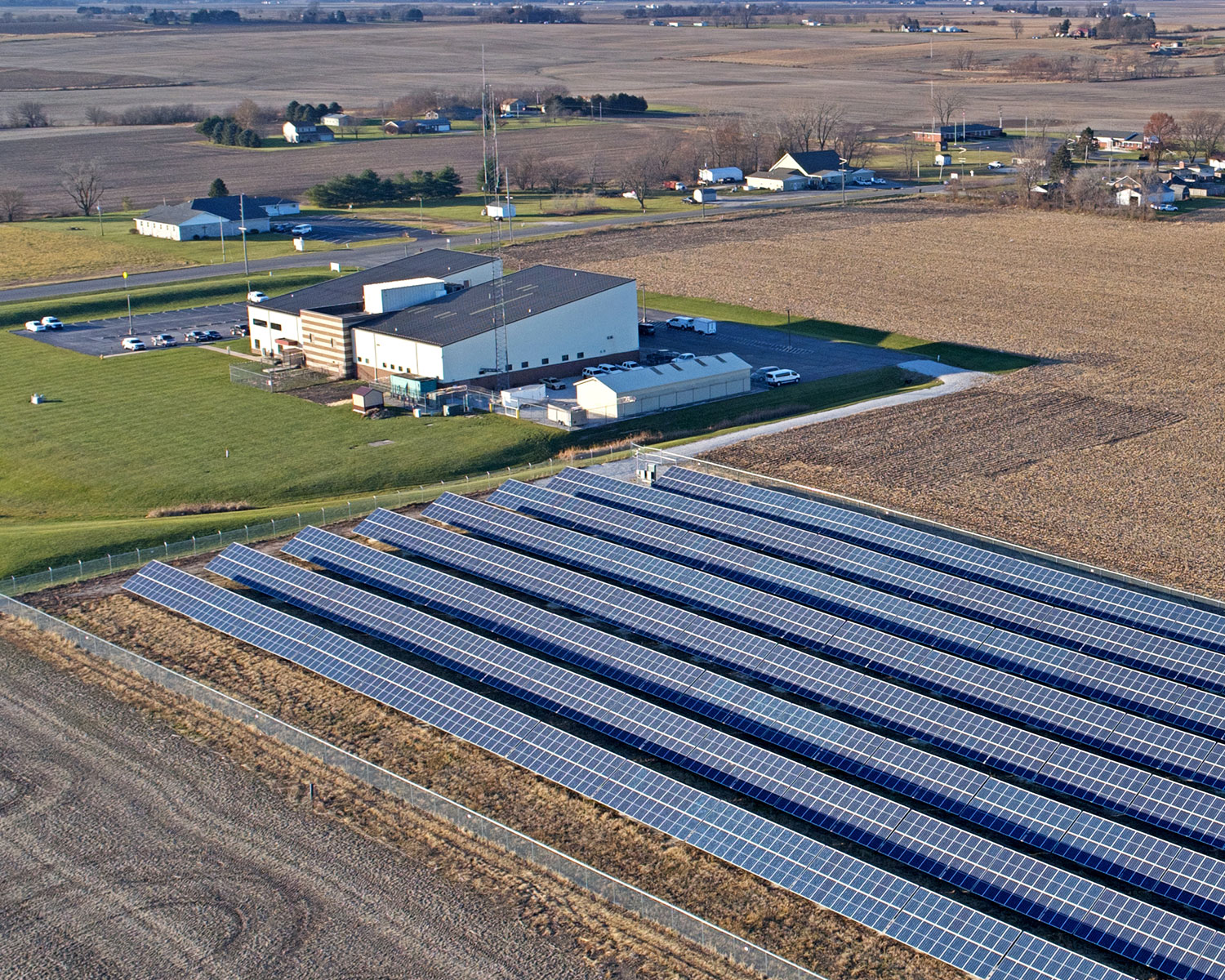 OVERVIEW
A building with design challenges, temperature extremes, and soaring energy costs were a real nightmare for the Jasper County Jail. When previous attempts to solve the problems failed, Jasper County Commissioners tapped Solential Energy for a comprehensively engineered energy solution with a surprise cost-saving addition, solar energy. Problem solved.
THE ISSUES
Built in 2007, the Jasper County Jail houses 70 employees plus an average of 80 inmates. Northern Indiana winters are harsh. From the beginning, it was impossible to keep the jail warm. Deputies and jail staff relied on space heaters. Inmates were issued extra blankets and sweatshirts. The situation was unsafe. An effort to fix the building's HVAC and energy usage issues in 2012 failed. Monthly energy costs averaged $25,000—a $300,000 annual expense for the rural county. In 2019, county commissioners selected Solential Energy to solve the problems.
THE SOLUTION
Solential started the project with a systematic audit of the Jasper County Jail building, its energy and mechanical systems, lighting, indoor air quality, and energy usage at peak and off-peak times. From there, Solential designed a custom solution with these key components:
Improved Building Envelope. Resolved missing insulation and window issues, eliminating heat loss which was driving energy costs up.
Upgraded Lighting. Retrofitted or replaced existing fluorescent fixtures with energy efficient LED fixtures and bulbs, extending life and reducing maintenance.
Improved HVAC System. Addressed deficiencies in existing HVAC caused by design and control issues. Original equipment was retained but enhanced systems were deployed to achieve optimal performance.
Upgraded Controls. Added a web-based interface to the system controls for improved visibility and remote access. The interface integrates with HVAC equipment to enable scheduling, monitoring and updated control sequences. Issues with thermostats and alarm resets were resolved.
Added Solar PV. Installed a solar field to produce 1.1 MW of renewable energy onsite and achieve long-term, predictable energy costs
Jasper County Jail's energy solution went live in January 2021. For the first time in 15 years, the jail was comfortable, energy costs were stabilized, and they have 24/7 monitoring capabilities of the building and solar system.
Contact Solential for details on energy solutions for Correctional Facilities.