World Energy Outlook 2020: Solar Is the New King of Electricity
"I see solar becoming the new king of the world's electricity markets. Based on today's policy settings, it is on track to set new records for deployment every year after 2022. If governments and investors step up their clean energy efforts, the growth of both solar and wind would be even more spectacular – and hugely encouraging for overcoming the world's climate challenge."
Dr Fatih Birol, Executive Director
International Energy Agency
You don't have to be a genius to see how disruptive the COVID-19 crisis has been. Many of us having to work remotely. Kids at home and parents struggling to keep them engaged with on-line learning. And, of course, social distancing and the need to wear masks wherever we go.
We've all felt the repercussions firsthand. What may be less obvious is the repercussions for the global energy system. According to the recently released report, World Energy Outlook 2020, the flagship publication of the International Energy Agency, the pandemic's ill effects will be felt for years to come. The question going forward is whether this historic year of societal and economic lockdowns will ultimately help or hinder efforts to the world's transition to clean energy.
Consider this: The International Energy Agency predicts that global energy demand will see a net drop in energy demand of 5%. For those of us in the Midwest and across America, that is no surprise given business shutdowns.
However, many business and government entities did not shut down. They experienced business as usual or rapid, pandemic-fueled growth. For example, supply chain businesses like distribution centers that support online retail and traditional retailers like Walmart, Home Depot, Lowes and various supermarket chains, saw a huge surge in energy usage as demand for products and services soared. Food processing plants also saw a surge in growth and energy usage. Essential service providers like hospitals, municipal water treatment facilities, prisons, and nonprofits like homeless shelters also saw steady or expanding energy use as a result of the pandemic.
On the bright side, gas prices are down and energy-related CO2 emissions are also down 7%. For the first time in a generation, the skies over the world's most polluted cities are clear again.
So what does that mean for you, me, and the rest of the world going forward? The World Energy Outlook 2020 report is focused on the next 10 years and explores, in detail, the impacts of the Covid-19 pandemic on the energy sector. The report also explores four scenarios that could accelerate clean energy transitions. You can find the report here.
One of the key takeaways of the report is that solar energy is the new king of electricity. In fact, photovoltaic solar energy is the cheapest source of electricity in history. So in addition to being green in an environmental context, solar has a new green dimension and that is being incredibly affordable. As solar panel and battery storage technologies have matured, the cost of manufacturing, installation and operation has come down.
Because of these sharp cost reductions, photovoltaic solar is consistently cheaper than new coal- or gas-fired power plants in most countries, solar projects now offer some of the lowest cost electricity ever seen in history.
Solar has also proven to be exceedingly flexible as to where systems can be installed – on rooftops of warehouses, hospitals and barns; on water treatment lagoons; and on parking canopies. The report also points out that there is greater access to cheap capital for investing in solar than ever before.
One scenario put forth by the International Energy Agency shows renewable energy sources meeting 80% of the growth in global electricity demand by 2030. While hydropower remains the largest renewable source of electricity, solar is the main driver of growth as it sets new records for deployment each year after 2022, followed by onshore and offshore wind.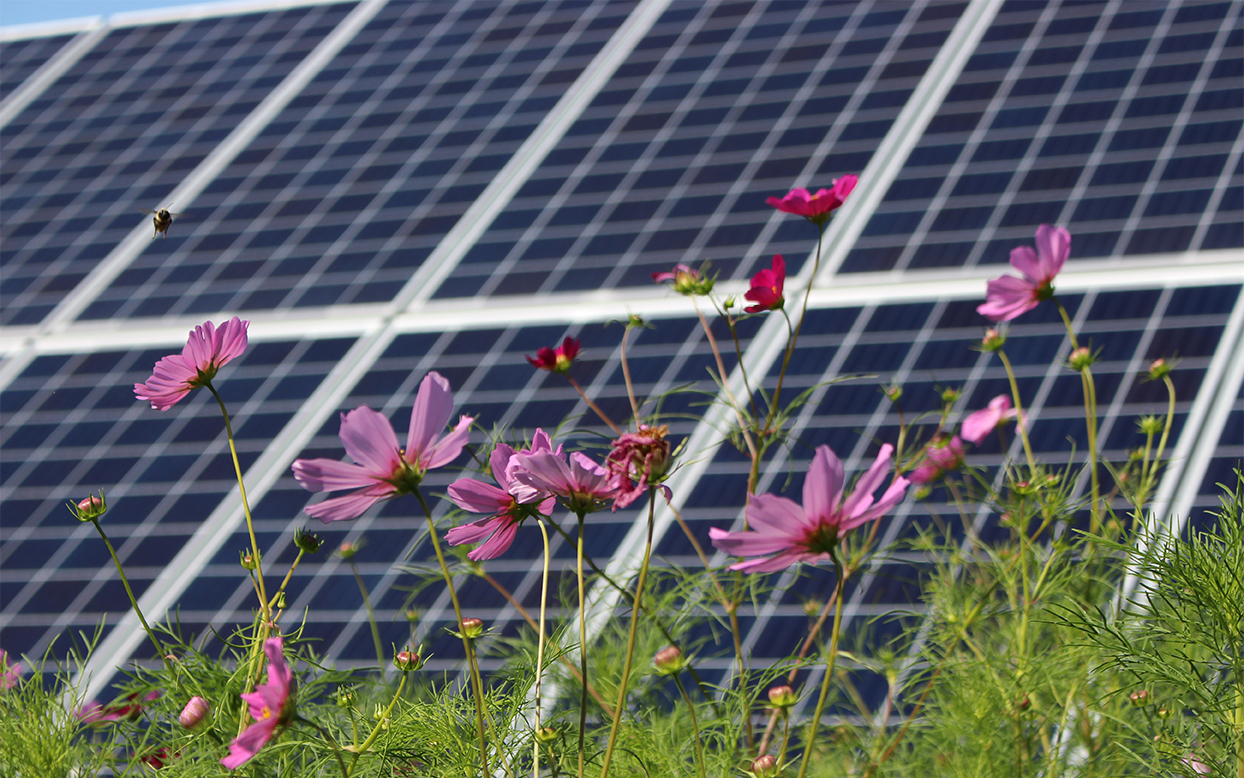 All of this tracks with how Solential sees the immediate and near future. What we're experiencing here in the Midwest mirrors this global report. Energy consumption in some sectors is down and exploding in others. The cost of solar adoption has decreased and capital is available, whether you want to fund your solar solution yourself or prefer to work with solar investors. The motivation to adopting green photovoltaic solar solutions are also consistent:
Lower energy costs.
Long-term electricity rate stability and predictability.
A desire to protect and improve the environment.
Support for community and national well-being.
We're also seeing interest in solar solutions across a broad swath of energy consumers. Government entities like schools, water treatment facilities, and even prisons appreciate the opportunities to reduce electricity expenses by up to 50%, which enables them to redirect funds to other pressing needs. For schools, freed-up funds can go to teachers, technology and new facilities. Water treatment facilities appreciate the fact that lower energy costs will allow them to invest on other needed infrastructure. Prisons can always use the savings somewhere else.
The COVID-19 pandemic has been incredibly difficult for everyone, but there is a bright spot. Difficult times have a way of accelerating positive changes out of necessity or the realization that the path forward is better with disruptive changes. I tend to think accelerating solar energy adoption among cities, schools, businesses, farms, water treatment plants and yes, even prisons, in the post-pandemic world is a necessary part of creating a cleaner, healthier, better world for all of us. And with a growing number of people considering solar installations, there are many who agree with me.
2020 is winding down, which means planning for 2021 is firing up. While COVID-19 remains a reality, we have to avoid taking a "wait and see" attitude and start creating the new normal and a very positive future.  I welcome the opportunity to connect with you to discuss the opportunities solar energy offers your business, municipal entity or farm. Feel free to shoot me an email at cmiller@solential.com or call/text me at 317-627-4530.