With Many Nonprofits in Pandemic Survival Mode, Solar Energy May Be an Important Lifeline
The coronavirus pandemic has another victim. America's nonprofit organizations, from homeless shelters and food banks to boys and girls clubs and animal rescues, have been devastated. According to a recent article in The Chronicle of Philanthropy, many nonprofits have shifted from preserving programs and their staffs to survival mode.
According to a survey of more than 400 nonprofit leaders conducted by La Piana Consulting, 70 percent of those polled have lost revenue; often more than 50 percent and a few have lost all incoming revenue. It is heartbreaking to see our social safety nets; organizations so many depend on for so much, struggle due to a decline in donations.
If there is light at the end of the tunnel, I found it today in this article about a homeless shelter in Virginia that recently slashed its energy costs by 70 percent, allowing them to redirect the funds to services. How did they do it? The Brisben Center in Fredericksburg, the state's largest homeless shelter, converted to solar energy.
Thanks to financial gifts and state and national grants, the Brisben Center was able to install a 115.2-kilowatt photovoltaic solar panel system on the roof of their building. Along with several other energy-efficiency retrofits, the solar system and the electricity it generates cut the nonprofit's monthly bill from about $4,700 to just $1,400. That's an annual savings of nearly $40,000 and a savings of more than $500,000 over the 30-plus-year lifespan of the system. Impressive, right?
Here's what the Brisben Center's CEO David Cooper had to say about it. "We see this as an investment in our future and doing our part to be environmentally sustainable. The cost-savings on our energy bill means that we can repurpose those savings toward our mission of resolving poverty and helping end homeless." You can read the entire story here.
The No-Barrier Solar Lifeline
 The Brisben Center is a perfect example of what can be achieved at other nonprofit organizations in communities across America. And, it's easier to achieve than you may think. In fact, Solential Energy can often remove the financial barriers of converting to solar. Let me explain.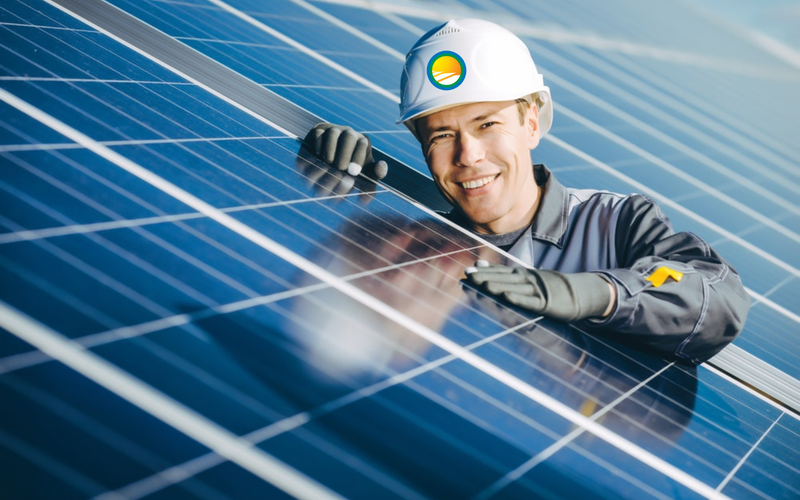 Solential is a solar solutions company. By that I mean we don't just sell and install solar arrays. We help our customers find financing to remove the barriers to adopting solar and reaping the benefits.
There are a number of financing options open to nonprofit organizations. The Brisben Center used a combination of state and federal grants and was also the fortunate recipient of local philanthropy. With more than 12 years in the business, Solential is highly knowledgeable about available grants, how to apply and can help you navigate the process. Check out our history here.
Another smart way to eliminate upfront costs is to engage investors who actually purchase and maintain solar systems for the express use of nonprofits. In exchange, the nonprofit hosts the system by installing it on their roof or on the ground and then agrees to purchase the electricity generated by the system at a lower rate than traditional sources. The solar investor benefits by realizing solar incentives like tax credits, rebates and depreciation deductions.
These third-party ownership models work well for nonprofits because they remove the need for upfront capital. This is so important as nonprofits and their communities strive to recover from the pandemic lockdown and decline in donations. Third-party ownership also relieves nonprofits of the time investment and expertise to navigate the complexities of owning, installing and maintaining a solar system. This allows the nonprofits to focus on their mission of helping others.
Lastly, Solential can also advise you on ways to engage your community in your solar project. Moving to clean, renewable solar energy is a positive story and the fact that it allows nonprofits to redirect money from overhead to much-needed services to the less fortunate is powerful. A solar campaign can easily be both a lifeline and a rallying cry for your nonprofit.
Would you like to learn more about solar energy for nonprofits and how it can help you slash energy costs so you have more money to direct to services? Please contact me, Corey Miller, at cmiller@solential.com or 317-627-4530. Let's get you back in business!