Here's How Your City Can Go Solar: Lead, Advocate, Fund, Celebrate!
I recently shared the U.S. Energy Information Administration's monthly report predicting 2021 to be a big year for solar energy adoption and consumption. As head of sales for Solential Energy, I am excited to see more growth in our industry and America's adoption of clean, renewable solar energy.
Where I see the biggest opportunity for growth is in America's cities. Already, America generates enough solar energy to power millions of homes. And it's not just in southern states either. Due to major improvements in photovoltaic solar and battery storage technologies, solar is perfectly suited for Midwest and Far West states that have longer, colder winters. And, solar is more affordable than ever.
So why cities? Because cities provide and oversee a huge number of services within our communities. This includes municipal buildings, school districts, water treatment facilities, police and fire departments, jails, street departments, and many other social services. Many of our cities are already moving key services to solar. In so doing, not only are they reducing their carbon footprint, they are also saving on their energy costs.
There is so much more our cities can and should do to set the pace for solar growth. Here are ten tips from Environment America that cities can use to accelerate solar adoption:
Set ambitious goals.
Goals provide an opportunity to institutionalize a shared vision of a solar-powered future. Some cities have established solar goals as a part of a broader commitment to 100% renewable energy, while others have stand-alone solar commitments. San Diego, which has one of the highest installed solar capacities in the country, aims to rely on 100% renewable energy by 2035, with solar energy as a primary source. Commitments that apply to the entire community achieve the most progress in both distributed and utility-scale solar.
Lead by example with solar installations on public buildings.
Cities can inspire businesses and others to adopt solar by setting an example. For example, a Michigan town tapped Solential to install a solar system to power its water treatment facility. Other cities have installed solar systems on the roofs or on the grounds of schools, inspiring students, teachers, parents – anyone who drives by. A city in Indiana is even installing a solar system at the local jail. Now that's really an inspiration!
Develop and publicize local financing options.
COVID-19 has done a number on many city budgets but there are still ways to reduce or even remove upfront costs. Solar tax credits, solar investors, and even grants are all ways to remove or lessen the initial cost barriers. Tap into the Property Assessed Clean Energy Program (PACE) that allows local and state governments to loan money to home and business owners for energy improvements, which they repay over time through property taxes. Cities can also partner with local financial institutions to offer competitive loans for solar projects. If your city participates in any of these programs, tell your community about them using social media, traditional media like television, on your website, and with special events.
Encourage and celebrate community solar projects.
Community solar programs like that of Wabash Valley Power Alliance allow customers to support and benefit from solar power projects in their communities. Customers can either own a share of a community solar project, or they can subscribe through a Power Purchase Agreement (PPA). Currently, Wabash Valley operates solar co-ops designed, installed, and maintained by Solential in Indiana, Illinois, and Missouri that allow businesses, schools and individuals to participate, saving money on their electric bills, avoid future rate hikes as the PPA makes their electricity a fixed cost, and creates a cleaner, greener community. Learn more about Wabash Valley's program here.
Eliminate red tape.
If you want municipal departments, businesses, nonprofits, and residents to move to solar, you have to make it easy for them. Non-hardware costs like zoning and permitting now make up about two-thirds of the total price of residential solar systems. It's also a hefty price tag for commercial projects. Cities can eliminate barriers by reducing fees, making permitting rules clear and readily available, and expediting permitting processes. The Department of Energy's SolSmart program can help cities reform their permitting processes. SolSmart has already helped 380 cities and counties go solar!
Guarantee solar rights.
Solar access ordinances guard homeowners' right to generate electricity from sunlight that shines on their property, regardless of homeowners' association policies. Local governments should also offer clear zoning regulations that allow solar energy installations on residential and commercial rooftops. The city of Bozeman, Montana, successfully changed its city code to remove barriers to installing rooftop solar. What are your city's solar rights? How can they be improved? That's an important step in securing higher rates of solar adoption.
Be solar ready.
Some local governments have adopted policies requiring new buildings and homes to have solar power or to be designed so that solar is easily installed. San Francisco requires most new buildings be constructed with solar energy systems already installed. Tucson, Arizona, requires new single-family homes or duplexes either include a solar energy system or be solar ready, meaning pre-outfitted so that future solar PV and hot water systems are easy to add.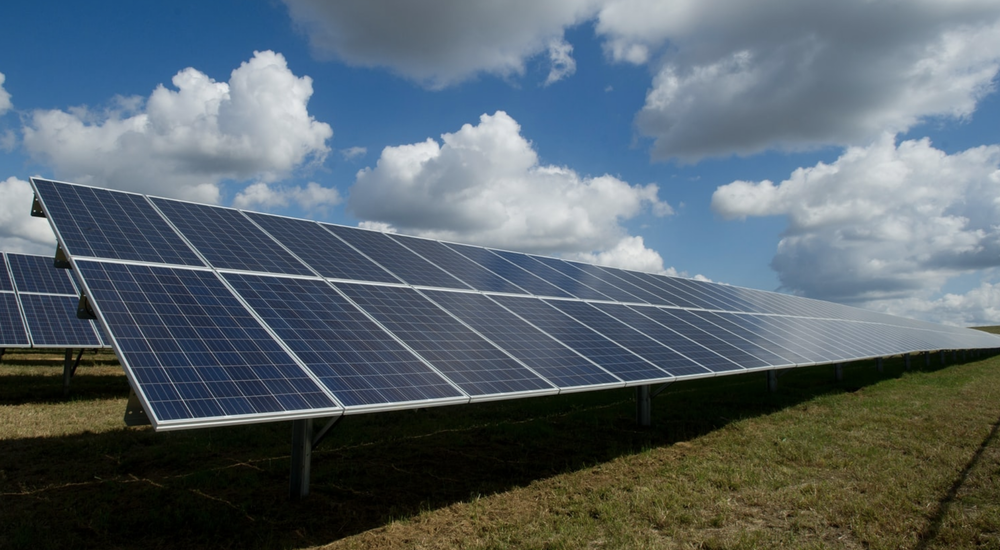 Partner with utilities.
Cities should encourage the electric utilities serving their areas to partner with them to support greater adoption of solar energy. Investor-owned Duke Energy's Solar Rebate Program will help businesses and homeowners defray some of the upfront cost associated with solar system installation. Rural energy cooperatives also offer incentive programs. Do your research and share with city departments and local businesses and residents.
Advocate for and support state and federal solar policies.
State and federal policies can have a large impact on a city's ability to expand solar energy, so it is important that cities use their influence to advocate for stronger government financial incentives for solar energy, renewable electricity standards, strong net metering and interconnection standards, and comprehensive solar rights policies. We're in this together and a collaborative, coordinated approach to sustainable energy adoption is the best path forward.
Connect with trusted solar energy solutions companies like Solential.
For more than a decade, Solential has delivered custom energy solutions to communities throughout the United States. We specialize in turnkey projects, designing, developing, , building, and maintaining of solar solutions up to multiple megawatts in scope. Our primary focus is to help customers in cities, schools, utility, including water treatment; agriculture, and business industries.
Want to help your city go solar in 2021? Let's connect! Contact me, Corey Miller, at cmiller@solential.com or by phone or text at 317- 627-4530. I'm looking forward to meeting you.