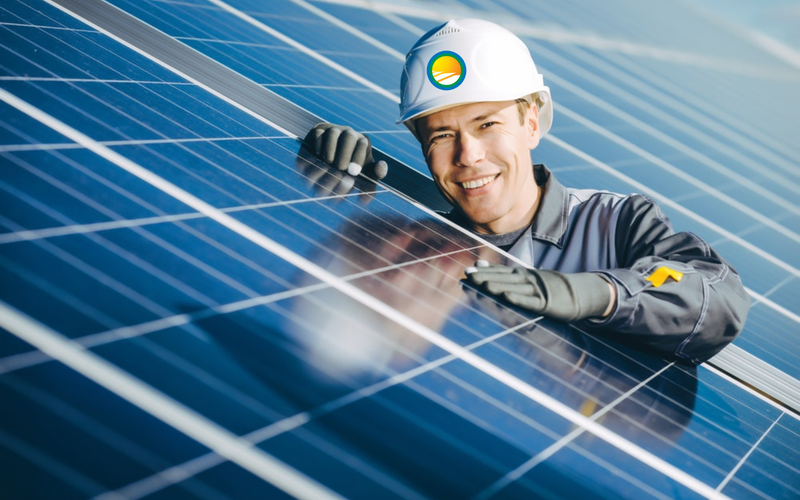 Five Compelling Reasons to Adopt Solar Now – Even in a Stalled Economy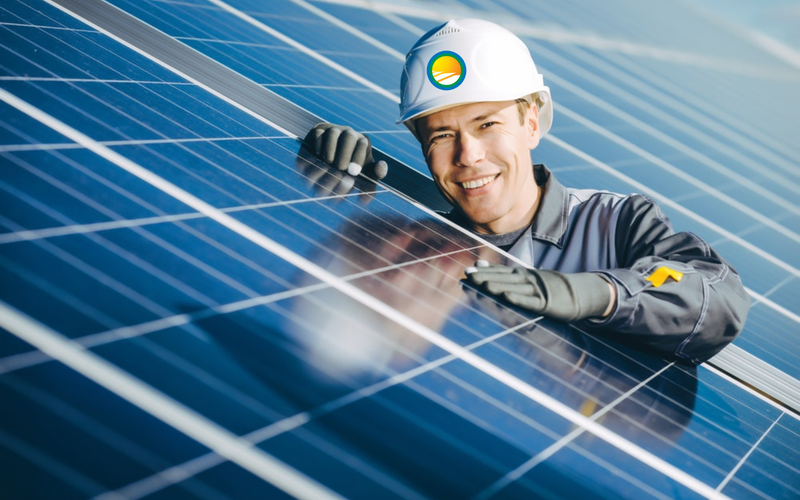 I saw the above stats about how solar energy adoption has accelerated in recent years and was intrigued.

Most people understand that solar energy is a clean alternative to fossil fuels and dramatically reduces carbon emissions. Yet it took 40 years of convincing for businesses, cities, schools, farms, and individuals to "go solar." What's fueled the rush to solar over the last three years?
Cities and states across America have made clean air and healthy communities a priority and set goals for adoption. Forward thinking companies like Apply, Google, Anheuser-Busch, GM, Walmart, Target, and Costco have all mandated solar adoption as part of their renewable energy strategies. Even Walt Disney World in Florida is taking advantage of its location in the Sunshine State. At the same time, solar technology has gotten much better and prices have gone down.
When Solential Energy started 2020, reaching install number 3 million seemed like an easy goal to reach, maybe even by the end of 2020 rather than 2021. But when the coronavirus pandemic struck in mid-March and we had to hunker down at home to flatten the curve, solar adoption rates started to flatten, too.
Solar installations in the U.S. don't have to stall. Why? The reasons to adopt solar energy are more compelling than ever – even with a temporarily stalled economy. Here are five reasons why solar needs to be part of America's economic re-boot.

The COVID-19 coronavirus attacks the respiratory system, causing shortness of breath and making breathing difficult. Poor air quality is a serious threat to public health, weakening a person's respiratory health, causing bronchitis and asthma, and potentially increasing the risk of contracting other respiratory illnesses like COVID-19.
While air quality had been improving in the United States since 2009, the trend reversed in 2016. As of 2019, more than 141 million Americans live in places with unhealthy levels of air pollution, according to the American Lung Association's 2019 State of the Air report. This is significantly more than the 134 million people reported in 2018. According to the National Bureau of Economic Research, nearly 10,000 premature deaths have been attributed to this increase alone.
During the COVID-19 lockdown period, we've seen a dramatic improvement in air quality across the country. This is because of the many businesses shut downs and fewer vehicles on the road. Cities with notoriously poor air quality—Los Angeles, San Jose, New York-Jersey City, Phoenix-Scottsdale, and Pittsburgh—have seen brighter, healthier skies.
The question is, how do we go back to work and driving our cars and keep deadly particulates out of the air we breathe? The answer is simple: replace fossil fuel energy generation with renewable energy like solar and wind, which create energy without the pollutants. By doing so now, we will not simply heal the environment; we will promote healthier respiratory systems that are less vulnerable to diseases like the coronavirus that are far more deadly in those with compromised lung function.
Even with federal stimulus packages such as the CARES Act and the Paycheck Protection Program loans, America's business are cash strapped. Anything that can be done to lower a company or organization's operating expenses over time will be welcome news.
Consider this. Energy is one of the largest variable costs businesses, schools, hospitals, and utilities face. When you're reliant on fossil fuels, it's a major expense and one that typically increases every year.
Going solar can eliminate an electric bill completely or reduce it so dramatically that electricity costs are no longer a significant expense. Unlike coal, natural gas and oil, sunlight is free so not only do businesses and organizations enjoy the immediate cost benefit of lowering monthly electricity bills, the significant cost increases one would experience with fossil fuels are avoided over the 40-year life of a solar system. With predictable rather than variable energy costs, expense forecasting becomes far simpler.
Think about the impact on your business, school, farm, or utility if less of your money was directed to electric bills. Schools would have more money for teachers, online programs and technology. Businesses would have more cash to invest back into the business such as employee training, salaries, technology, or equipment. Farms, which have truly struggled throughout the pandemic, would have more money to recover and invest in their operations. And utilities such as wastewater treatment plants could stabilize or even lower costs to customers.
Moving to solar does have upfront costs. However, there are ways to eliminate the upfront costs of system design, construction, and integration with the grid. Solar solutions companies like Solential can find the upfront financing needed, sometimes covering 100 percent of the cost, thus eliminating the largest barrier to conversion.
Among the most popular ways to eliminate upfront costs is through third party financing. Under these types of arrangements, a business hosts a renewable system that is owned by a separate investor that Solential identifies. Third-party financing arrangements are particularly beneficial for entities that can't claim tax credits such as schools, municipal wastewater plants, prisons, hospitals and nonprofits, and for entities that either lack initial investment capital to purchase a system or the desire to own and maintain an on-site renewable energy system.
Under a third-party financing arrangement, an investor monetizes available incentives such as tax credits, rebates and depreciation deductions. The investor sells electricity produced by a system to the host entity, a school for example, at lower rates than the school may otherwise be able to benefit from, if the school had to finance the system on their own.
The most common third party financing mechanisms include power purchase agreements (PPA) and leasing arrangements. With a PPA, the host agrees to purchase all the energy produced by the solar system on their site. Any excess generation is typically subject to a net metering arrangement between the host customer and a utility. With a leasing arrangement, the host agrees to pay a fixed monthly fee that is not directly based on the amount of on-site generation.
Working with our partner, Prosperity Ag, Solential can also find industry specific grants for farms, agriculture-related businesses, and municipalities to offset the upfront costs of solar. Regardless of the path you take, the ultimate goal is to reduce or avoid upfront costs of solar.
The coronavirus pandemic wasn't the first and won't be the last crisis America will face as a nation or on a regional basis. In light of unexpected disruptions, we must do all we can in advance to ensure our energy systems continue operating so critical businesses, government and healthcare services can continue.
Solential is the only solar solutions company that has developed a real-time remote asset management software for solar systems. Called Solview, our software has been put to the test for the coronavirus pandemic and exceeded all expectations. With Solview's remote monitoring capabilities, we know how each and every solar system we've installed, right down to individual panels within a system, is performing 24/7 without have to be onsite.
Here's an example. During the pandemic, I've been working out of my home in Carmel, Indiana. With Solview, I can use my laptop or smart phone to monitor a wastewater treatment facility in Iowa, two states away. I can see if the panels are over or under performing, how much electricity the customer is drawing, and if something is amiss, I receive an immediate alert that warns me of a possible issue. The alert is so detailed I know exactly what technician I need to dispatch and what parts and tools they need to take with them.
Our customers also can log into Solview remotely. In other words, if you're working from home, you can login and check your solar system. If you're in operations or engineering, you know how powerful this is. This unique solar asset management software gives our customers huge peace of mind and a sense of control that their solar systems are operating, even during a crisis situation. Learn more about Solential's Solview Asset Management Software here.


If there's one thing Solential's learned over the last 12 years, it's that no two customers are alike. We don't sell off-the-shelf solar systems. Instead, we listen to your needs, analyze your current and anticipated energy requirements, advise you on financing, and design and execute each solar solution to meet your unique requirements.
Given the economic and emotional stress we've all been under these last few months, it's more important than ever to go into a solar project with a partner who is experienced, who listens and advises, and is honest and informed on the best path forward for you, your school, business, city, farm, or utility. It's who we are.
Would you like to learn more about the significant benefits of going solar with Solential now rather than waiting? This could be one of the best moves you can make to accelerate your business, city's or organization's recovery. Reach out to me, Corey Miller, a cmiller@solential.com or 317-627-4530. Who knows, we just might reach the 3 millionth solar install this year!